Even with the perfect cameras of Samsung Galaxy S24 Ultra, capturing picture perfect is difficult as hell. There is always a ton of pictures in your gallery or camera roll that contains some undesirable objects, stopping you to share them with your friends. Take an image for example, with you in the focus with perfect hair, perfect makeup, but in the surroundings, the sky has some black spot that is completely ruining your vibe.
TouchRetouch A Terrific Object Removal App For Samsung S24 Ultra
What can you do about it? Well, if you ask before Touch Retouch app, we'd say delete that picture, but with the Touch Retouch app available on the Play Store, you can simply remove that unwanted object from your image, like it never existed. Wondering what we are talking about?
Here's what you need to know about Touch Retouch Photo Editing App for Samsung Galaxy S24 Ultra.
Touch Retouch, as its name sounds, is a photo retouching application that simply doesn't retouch the photos of yours, but also helps you to remove the unwanted objects from your photos effortlessly. Unlike other object removing the application, Touch Retouch is really rather extraordinary.
It is 99% functional and it is jaw dropping and it is 1% un-functional but still, it is quite useful. Want to know what this app is actually, here, we have you covered.
1: Latest Intelligent Implementation
When we say it totally works, you would think that we are kidding but we are not. Unlike a number of object removal applications, the Touch Retouch app uses the latest and the most intelligent implementation that picks the idea of recognizing the blemishes or small objects in the photo and the algorithms using the clone parts of the surrounding image to fill that object space. Being a perfect idea behind, this tool works perfectly, under ideal conditions. So start using this tool to remove all the unwanted objects from your images and leave a mark.
2: Simple Editing Interface
In addition to perfect object removal feature, the Touch Retouch Photo Editing application also offers the simple editing interface for the users so that they even a beginner can edit and retouch his photos without much complexity. There are only two ways of marking the unwanted objects – lassoing and painting. The lassoing is the simple drawing over the object that you want to remove from the picture and painting is using a virtual brush to paint over the removed object space. It is that simple, isn't it?
3: One Touch Fixes
The Touch Retouch app offers the one-touch fixes to the unwanted objects, in addition to simple editing interface and latest technology. All you need is to mark the unwanted objects from the image and see them vanish just before your eyes.
Download TouchRetouch Photo Editing App for Samsung Galaxy Mobile Phones
TouchRetouch 4 for Android is already available
Not only this, the app also comes with easy to follow tutorials that can be used for perfect photo editing. The touch Retouch app is definitely worth trying an app that comes with tons of amazing features. So get it downloaded and let us know what do you think about it.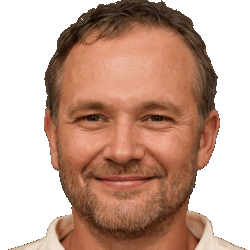 Latest posts by Frank Tyler
(see all)