There are two methods that can be used to install stock firmware on Samsung Galaxy S22 Series and Note 21 Ultra Series. Both are official tools from Samsung. I will cover each method. The first one is via Samsung Smart Switch, while the other one is via ODIN. Let's move on to the first method.

Install Stock firmware on Galaxy S22 / Note 21 via Smart Switch:
The smart switch works on both Windows OS and MAC OS. You can also use it to make a complete backup of your phone on your PC. Once you have flashed the firmware, you can also use it to restore the backup on your phone. Considering flashing the firmware will delete all the data present in your phone. It is recommended for you to make a backup before proceeding.
Follow the steps below in order to install stock firmware on your Galaxy S22:
First of all, you need to download smart switch on your Windows PC or MAC using this website.
Now Install the software and open it up on your PC.
The next step is to connect your phone with your PC using the original data cable of Samsung.
On the screen, you will see all the information about your Galaxy S22.
Now, click on "More". You can find it on the top right corner of the smart switch.
Select "Emergency Software Recovery".
The smart switch will itself find the most appropriate OS or firmware for your Galaxy S22.
Follow the on-screen instructions until the firmware is installed.
Note: Emergency Software Recovery might ask for a recovery code. If you can not find the recovery code. You can also install stock firmware on your Samsung Galaxy S22 / Note 21 via Device initialization instead of the Emergency Software Recovery option. You will need to have your Galaxy Note's model number. You can find it on the back of your phone or on the box of your phone. You will also need your device's serial number which can be also found on the box of your phone.
Keep your phone connected with the PC at all times, while the process is running. Once the new firmware is installed on Galaxy S22 / Note 21. Your phone will reboot. You can either set it up as a new phone or you can restore a backup from the smart switch.
If for some reasons, the smart switch does not help. You can always rely on ODIN. Which will be covered in the method below.
Install Stock firmware on Samsung S22 or Note 21 Ultra via ODIN.
Well, ODIN exists since the days of Galaxy S2 and it still works efficiently. It can be used to root Samsung smartphones, install custom or stock firmware or recoveries among other things. So, if your phone is not working as it is supposed to be and it is not even moving past the start-up screen. Your only savior can be ODIN. It is official software by Samsung for flashing firmware and recoveries on its devices. So you need not worry. Another thing, it only works for Windows OS. If you have Linux OS or MAC OSX. You might have to borrow a Windows PC from a friend or install windows in a virtual environment on your MacBook.
Prerequisites:
Make sure your phone is charged.
Download Latest ODIN3 version 13.4.4
Turn on USB Debugging on your Galaxy S22:

Go to Settings -> About Device -> Tap on Build number 7 times.
Now Go back to Settings -> Developer Options -> Turn on USB debugging.

Download and install Samsung drivers for PC.
Download the latest stock firmware for Samsung Galaxy S22 or Note 21 ultra from Sammobile.
Remember downloading the appropriate firmware is very important. If your phone is carrier-free. Like it's not branded with any carrier like T-Mobile or Verizon. You can easily download any carrier-free firmware with the origin of your country for your phone from the Sammobile. If your phone is carrier locked, you will have to download the specific firmware for that firmware. Also, some carrier-locked phones are not easy to install firmware into. The process is different for those phones.
Let's move on to the step to step guide on how to install stock firmware on Samsung S22 / Note 21:
First of all, you need to turn off your Galaxy S22 / Note 21 and get into download mode.
In order to get into download mode press and hold Volume Down, Bixby button and Power Button until you see the warning. Once you see the warning. Press the volume up button to continue.
On your PC, open ODIN and connect your phone using a USB data cable. You will see "Added" in the logs of ODIN.
You will see your phone has a connection with your PC. The ID:COM on ODIN will change to blue. (If the color didn't change, then the PC has failed to recognize your phone. Above all, make sure you have installed the right drivers and the drivers were installed successfully. Sometimes the fault lies in the USB cable)
In ODIN, you will see several tabs and you will have to select files respective to each tab. Click on CP and locate and select the CP file from the extracted firmware. In the same vein, click on AP and select the file with AP in the name. Similarly, add BL file in the BL tab.
If you want to factory reset while you install stock firmware on Galaxy S22 / Note 21. Select CSC file in CSC file. Otherwise, load the HOME_CSC instead.
Make sure F.Reset.Time and Auto-Reboot option are checked in the ODIN. Meanwhile, if there is any other option checked. Uncheck it.
Finally, when everything is ready, press the "Start" button. The whole process will take around 5-9 Minutes. Once done, your phone will reboot.
Note: Do NOT disconnect your Galaxy S22 from your PC while the flashing is in process. Even if it is stuck at some point. Until you get in logs that the process is finished or your phone reboots itself after successful firmware flashing. If you disconnect your phone in the middle of flashing, you might end up bricking your phone.
I hope this guide helped you to fix the software issues on your phone and you were able to install firmware on Galaxy S22 / Note 21 without any hassle. If you have any questions or queries. Feel free to ask me in the comments.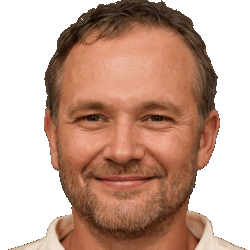 Latest posts by Frank Tyler
(see all)