Adventures of Flig is finally available for the mobile platform after its years of popularity on the Windows. The game has got the hearts of millions of gamers all across the globe with tons of its amazing gaming features and its story plot.
So do you want to join Flig in his adventures? Want to know what this game is all about? Want to get it on your Samsung Galaxy S7 | S8 | S9 | Note 9 | S10? You have come to the right place. Scroll down to find everything below.
Adventures of Flig – A fun Adventure Game For Samsung Galaxy S7 | S8 | S9 | Note 9 | S10

Adventures of Flig – just as the name suggests is the universe of Flig that will take the gamer to the adventurous life of Flig, which is actually a tiny creature. The game combines fun and experience by offering three different games within one. Yep, in the adventures of Flig, you get three games to conquer including a runner, air hockey, and a maze. The best part? Well, we have saved the best part for the last. All this adventure of Flig for what? To save Flig's girlfriend.
You need to play to help Flig save his girlfriend from the clutches of an evil spider. In order to do so, you have to master the three games that besides including adventure combines amazing graphics and a number of remarkable features.
Here we have rounded up some highlights of the game:
1: 3 Adventurous Game within One
As mentioned, the game has got 3 different adventurous games within a single platform. You have got all – runner, air hockey and a maze in one game with the adventure and fun combined. So which game are you going to master?
2: 10 Worlds, 60 Levels
One of the best parts of the Adventure of Flig is that the game consists of 10 different worlds and these worlds contain no less than 60 levels. You have got to cover the games and save the girl from the evil spider in these different worlds and a number of different levels. Flig must navigate these levels across a variety of environments and face multiple challenges to save his beloved. Each game style progressively becomes harder as the player advance through the levels.
3: 2 Different Gaming Modes
Adventures of Flig offers two game modes that include Player versus Player (PvP) and a storyline mode. The PvP mode is only available for the air hockey game and plays out nicely from the screen of Samsung Galaxy S devices. You can choose your character and gaming environments. The first player to seven goals wins the match.
Download Adventures of Flig Game for Samsung Galaxy Mobile Phones
Adventures of Flig game trailer (android, ios, windows, web)
org.rad.flig_samsungfanclub.com.apk
org.rad.flig_samsungfanclub.com.apk
So what are you waiting for? Adventures of Flig is quite an interesting game full of fun and experience. Get it downloaded of your Samsung Galaxy devices stay entertained for hours.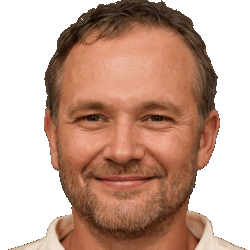 Latest posts by Frank Tyler
(see all)