Are you feeling the intense festive atmosphere all around you? Well, why not, because it's Christmas season. Christmas is one of the joyful and cheerful even that is celebrated in almost all the parts of the world and people find this season to be most delightful and festive.
With all the preparations and celebrations for the Christmas around, you might be thinking for adding something extra to your occasion from your side by giving your phone a more festive atmosphere. If yes, I will, here, introduce you the Top 5 Live Christmas Live Wallpaper Apps for your Galaxy S10 in order to fill your mobile device with the true Christmas spirit. So, here's how you can do this.
5 Best Christmas Live Wallpaper Apps for Galaxy S10
1: Christmas Live Wallpaper Full App for Samsung Galaxy S10 Plus
To bring the Christmas spirit in your phone, Christmas Live Wallpaper Full is one of the best choices for you. This app have become one of the most popular and well- known live wallpaper app this Christmas season as this application offers stunning 3D live wallpapers featuring sparkling Christmas tree, Christmas countdown timer and lots of extra personalization features. not only this, this app also offers lots of performance options to help you save the battery timing of your phone to capture your best Christmas memories.
2: Snow Live Wallpaper App for Samsung Galaxy S10 Plus
If you want to enjoy the cozy winter season with the festivity of Christmas in it, then nothing can be the better option for you other than Snow Live wallpaper. This app features the sweetest snowfall animated wallpapers with the sweet Christmas sound in the snow. Not only this, HD graphics, optimized battery usage and many options for snowfall picture intensity, speed and direction are additionally plus for this app.

3: Christmas Live Wallpaper App for Samsung Galaxy S10 Plus
Next on the list of the best Christmas live wallpapers for Galaxy S10 is Christmas Live Wallpaper that offers beautifully animated 3D wallpapers themed with Christmas objects like Christmas tree, dynamic Christmas lights, fireplace, snow and much more. Besides this, this wallpaper even sleeps when your phone is inactive like at night, for less battery drainage. So, this app could be the best thing to decorate your phone with Christmas thingy.
4: Christmas Live Wallpaper App for Samsung Galaxy S10 Plus
Another app with the same purpose and name on the list. With this app, you will get some amazing wallpapers and animation about the Christmas. The app offers christmas themed wallpapers with many raindrops on the screen or butterflies dwindling around. Not only this, on the single touch, you will also find several points of flashed lights. Moreover, the app offers auto-change feature to slideshow the wallpapers, customized light settings and much more.
5: Christmas HD App for Samsung Galaxy S10 Plus
One of the most attractive and probably one of the most downloaded apps for live Christmas Wallpapers is Christmas HD. Although this app is paid, however it is a fully featured app to suit its worth. The app is 3D and offers you the fully animated Christmas wallpapers with Christmas tree, customizable gifts, lights and tree toppers. The app also includes the calendar to countdown the visit of Santa on the day of Christmas.
With these Live Christmas Wallpaper Apps, you can add the festive atmosphere to your Samsung Galaxy S10 Plus and can enjoy this occasion at its full. Let me know which Live Wallpaper app you like the most in the comments below.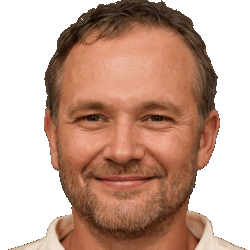 Latest posts by Frank Tyler
(see all)