With the approach of the year 2017, you might have heard tons of rumors and leaks about the new flagship of South Korean Giant – Samsung Galaxy S8/S8+. And with all these pleasant rumors and leaks about the Galaxy S8/S8+ by now would rather make you want to see the device in action. The curiosity of the consumers is well-known by the company, Samsung itself, that is the reason Samsung has posted a series of official hands-on videos of different aspects for their new flagship on its official YouTube Channel.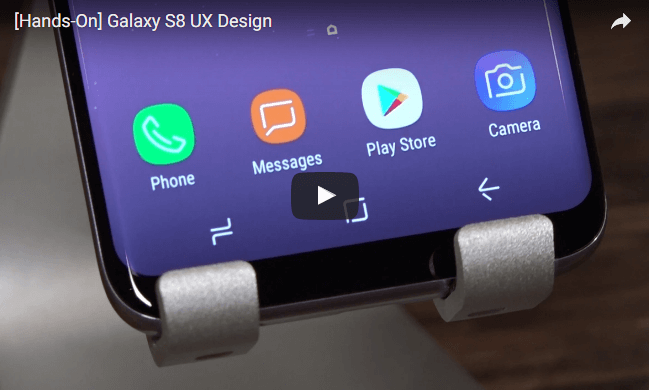 These videos will make the Galaxy enthusiast walk through some of the biggest changes that Samsung has made with this flagship series. You might also want to look around some of its important features like the design, its intelligence- Bixby, the biometric features, its performance and a lot more.
A Series of Official Hands On Videos for Galaxy S8/S8+:
On the official channel of Samsung, there are a total of 10 videos, that you can enjoy and decide if you are ready to upgrade your phone. To save your time, we have embedded these videos below one by one, so that you can easily watch them and learn more about the Galaxy S8 and S8+.
So, fasten your seatbelts and get ready for the ride to a new era with the brand new flagship of Samsung Galaxy this year.
Samsung has definitely broken the ground by introducing the infinity display in its new flagship. The revolutionary design by the Samsung has transformed the phones from the inside out, making them work like no other smartphone ever. With no bezel and pure content, you can conquer the world with this compact size device. Let's see what Samsung has to say about its infinity show:
https://youtu.be/D2KAsRH56yo
2: Gear 360 for Samsung Galaxy S8 / S8 Plus
With the Gear 360, you can record the whole world in High Definition. You can use it with your brand new Galaxy S8 or S8+ to stream live your special moments with your peers and family. Here's what you can do with the Gear 360 and Galaxy S8 (+).
https://youtu.be/bG4eb5LMi1g
Take the security of your phone to the next level using the incredible biometric features of Samsung Galaxy S8 and S8 Plus. You can use Iris scanner, Face recognition, and fingerprint security other than Passcode, password, and pin. See how these biometric features work in Galaxy S8:
https://youtu.be/p3_OiBzv6LM
4: Camera of Samsung Galaxy S8 / S8 Plus
The camera of Galaxy S8 and S8+ is also worth talking about. With the camera of new Samsung galaxy S8, you can capture all your moments and memories, crystal clear. Check its technical specs in the videos below:
https://youtu.be/XTWLXF5t7vY
Taking the virtual assistance to the next level, Samsung now introduces Bixby in its flagship of 2017. Check the hands-on video to know more about what Bixby can do.
https://youtu.be/wuOpkOsOXQU
6: Design of Samsung Galaxy S8 / S8 Plus
With the infinity display, you can impress yourself and others with the bigger view that can fit comfortably in your hands. The sleek and slim design with the bezel-less display is eye-catching. If you haven't seen what the display of Galaxy S8 looks like, have a gaze:
https://youtu.be/tGNrlYKltgY
7: Gear VR for Samsung Galaxy S8 / S8 Plus
With a hand controller, you can now equip your Galaxy S8 with the VR handset to enhance your phone experience.
https://youtu.be/nXvR6oKajGw
8: Samsung Connect for Galaxy S8 / S8 Plus
Improve your surfing experience using a smart Wi-Fi mesh called Connect Home in Galaxy S8. See the video to know more about it.
https://youtu.be/890M6nLhmbU
9: Samsung DeX – Desktop Experience for Samsung Galaxy S8 / S8 Plus
Samsung took care of all your productivity aspects as well with the launch of productivity tool called DeX. This tool allows the user to turn the phone into a PC, that is perfectly a way to future.
https://youtu.be/GEPegrUMXaA
10: UX Design of Samsung Galaxy S8 / S8 Plus
UX design was made in regards to enhance the user interaction with the interface. So the new UX design of the Galaxy S8 makes it possible for the users to move multiple apps in the folder, simultaneously. Here's how it works:
https://youtu.be/QcsCP3ypIZA
What's your opinion about Galaxy S8/S8+? Feel free to share your views in the comments below.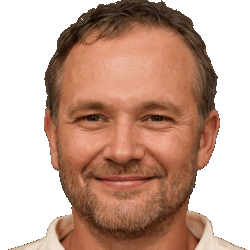 Latest posts by Frank Tyler
(see all)