Samsung has announced the new Galaxy Note 7 as promised for August 2 Samsung's unpacked event, the Note 7 Edge blends the best features of its Note line with the best features of its S7 series launched earlier this year. The Note 7 has a dual-curved display and iris scanner and is water resistant. It will come in three colors in the US when it hits stores on August 19th: silver, black, and a unique, light blue that Samsung calls "Blue Coral." It has IRIS eye scanner and fingerprint sensors for locking / unlocking the device.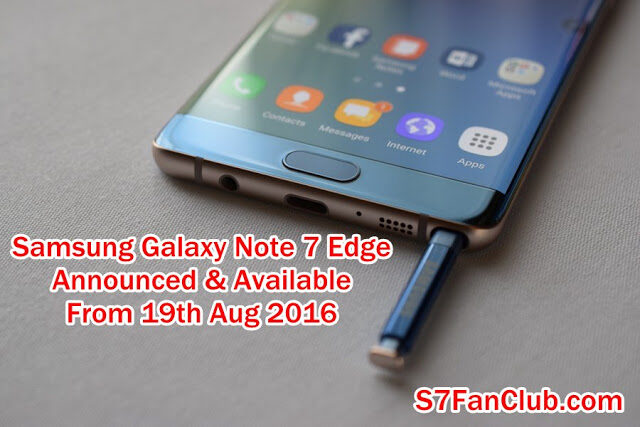 Samsung Galaxy Note 7 first look
Samsung Galaxy Note 7 Pricing & Availability in USA
Samsung has today officially launched the Galaxy Note 7, the latest in its line of stylus-equipped flagship smartphones. The Note 7, which is not called the Note 6, blends many of the features from last year's Note 5 with the design and waterproofing of this year's excellent S7 Edge. The Note 7 will be available from all four major carriers on August 19th in USA, with preorders starting tomorrow, August 3rd. Samsung says that pricing will be commensurate with prior Note devices and will be higher than the S7 Edge, which is about $770 to $800, depending on where you look. An unlocked version of the Note 7 will be available in the US at a later date.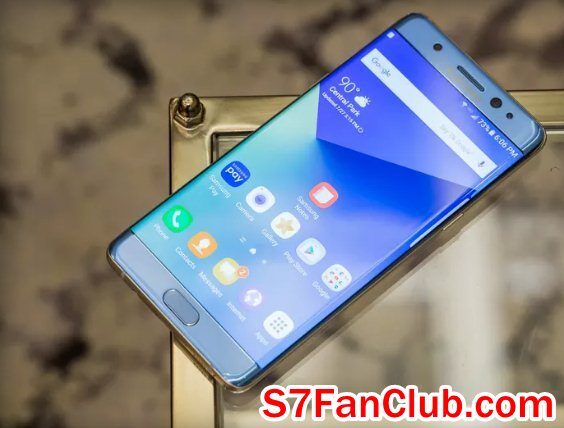 Samsung Galaxy Note 7 Edge Features & Specs
For years Samsung has differentiated the power-user focused Note line from its more mainstream handsets by juicing up the specs inside of it. This year's approach is a little different, however: inside, the Note 7 is virtually indistinguishable from the S7 or S7 Edge. Software featured as Android Marshmallow 6.0 and it will soon be upgraded to Android Nougat 7.0.
It has the same Qualcomm Snapdragon 820 processor (in the US; other markets will have Samsung's own Exynos processor), same 4GB of RAM, same quick charging and quick wireless charging, and same 12-megapixel camera with f/1.7 lens and optical stabilization as the S7 series. The Note 7 is similarly water resistant (rated to IP68 specifications) and has support for microSD cards, both of which were not present in last year's Note 5. The Note 7 has 64GB of internal storage, compared to the S7's 32GB, and its battery has been increased to 3,500mAh over the Note 5's 3,000mAh cell.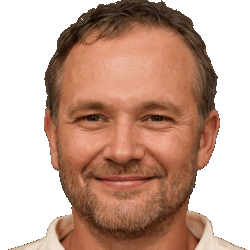 Latest posts by Frank Tyler
(see all)