And the destined competition between the two rivals, Samsung and Apple continues….. With the unveiling ceremony of the Samsung Galaxy S8 and S8 Plus, even the Apple users are thrilled to see such an amazing set of specs and features. And with that, it is an obvious fact that the newest handset is going to be compared with the devices that have previously held the crown for being groundbreaking in the tech market and among them, iPhone 7 Plus is the palpable name around.
Almost similar in sizes, similar in function, both these smartphones – Galaxy S8 and iPhone 7 Plus are set to go head to head. However, there has been wondering around that which one's is faster. Fortunately, we have got the answer to this question by a couple of YouTube videos. Let's see what these benchmark test videos have got.
Samsung Galaxy S8 vs iPhone 7 Plus: Which One's Faster?
With the new flagships being released each year, the tech fans always remain busy in finding which one's the best of all. On paper, although iPhone has got less impressive features, but it still manage to provide the users with the smoothest user experience each time. But this year, the release of Samsung Galaxy S8 and S8 Plus could possibly crush the Apple's reputation with its incredible features.
Speed Test 1: Galaxy S8 vs. iPhone 7 Plus
In the video found on the YouTube from a user, "EverythingApplePro", Samsung boasting of smooth user experience with the 4k video support seemed to be pitted against iPhone 7 Plus in a number of different ways. According to the result of this real-world speed test, iPhone 7 Plus still manages to keep the crown of being the fastest smartphone in the video show, when it comes to 4K video launching and heavy graphic gameplay. I know all the Android nerds were expecting the results opposite from the results of benchmark videos, but the fact remains intact that Apple has still got the potential.
You can watch the full benchmark test here:
Samsung Galaxy S8 vs iPhone 7 Plus Speed Test
Speed Test 2: Galaxy S8 vs. iPhone 7 Plus
Contrary to the results of EverythingApplePro, the second speed test video from another YouTube user named "TECH VOICE 2 POHEN Amer" offers a different picture. In a nutshell, the video offered the unbiased results in the favor of Samsung Galaxy S8 as it turns to be the faster phone than iPhone 7 Plus in various aspects. The full speed test video is embedded below, that you can watch to see how incredible and faster Samsung's new flagship turns out to be.
Speed Test 2:
https://youtu.be/1xL8R_1gRV8
For the Samsung fans, there's a good news and bad news too. You can interpret the results in the favor of your favorite brand to answer the question "which one's faster"? Watch the complete videos and share your thoughts in the comments below.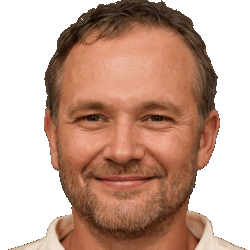 Latest posts by Frank Tyler
(see all)