Not a morning person? Nobody is! We all love to sleep but waking up is the hardest thing that you have to do every morning. With the applications on smartphones replacing everything, our alarm clocks have also been replaced by the alarm clock apps that are the ubiquitous fixture in the bedrooms for the tons of people.
So if you want the same fixture with some twist, you have come to the right place. We have the best alarm clock app for you that you can have on your Samsung Galaxy S7 | S8 | S9 | Note 8.
Nebula Alarm Clock – The Alarm Clock with a Twist for Samsung Galaxy S7 | S8 | S9 | Note 8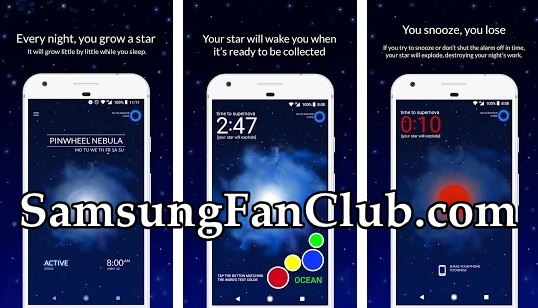 Nebula proposes us to turn awakenings into a game with the additional incentive of rewarding each time we get up on time and we do not give the snooze button, that which we call "five more minutes". This all game is accompanied by the attractive UI design, extremely annoying music and many other amazing features that you will love to have in an alarm clock app.
Let's see what this game offers:
1: An Attractive Game
When you open the app, the first thing you will see is the tutorial for the game that you are going to play every day when you wake up. The basic of the game is to create a constellation system by growing stars every time you sleep at night. You need to collect that star after waking up in the morning but it is not that simple though. You have to hurry to collect that star because it will explode in a few seconds if you fail to wake up. Interesting. Isn't it?
2: Lots of High-Quality Ringtones to Pick From
Aside from offering the interesting game, the app also offers a wide range of high-quality ringtones to choose from. Ranging from those gentle sounds to the most annoying sounds, the app has got every kind of ringtone based on your temperament. Not only this, you can also set your favorite song or music as well on the alarm ringtone so that you can wake up to your own ringtones.
3: The Sleep Engine Feature
Not only this app lets you wake up in the morning, but also allow you to sleep at night if you are suffering from sleep apnea. Yep, the sleep engine feature plays the ambient sounds on the timer that will help you fall asleep so that you can wake up fresh and energetic the next morning.
4: 3 Phases of Growing Stars
The game offers the 3 different phases of growing stars while you are sleep. Want proof? Set your alarm and let your star really grow with the 3 passing phases all going on your phone.
Download Nebula Alarm Clock App for Samsung Galaxy Mobile Phones
com.rocketsloth.nebula_samsungfanclub.com.apk
com.rocketsloth.nebula_samsungfanclub.com.apk
Not only this, the app offers tons of interesting methods to set off the alarm so that you can wake up fresh and energetic. Interested to know its different methods? Get this app downloaded and enjoy waking up every time.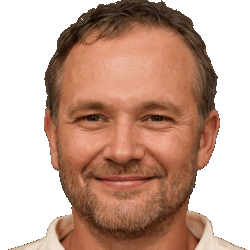 Latest posts by Frank Tyler
(see all)