With Samsung following the trend of less bezels, and Always on Display, there are quite a few hardware buttons left on the smartphones. Let's take an example of the Samsung's new flagships, Samsung Galaxy S7 Edge or S8 Plus that offers only a few hardware buttons including the Volume rockers, Power button, and a Bixby button. However, these few buttons can let the users perform various functions according to their needs, with some little effort.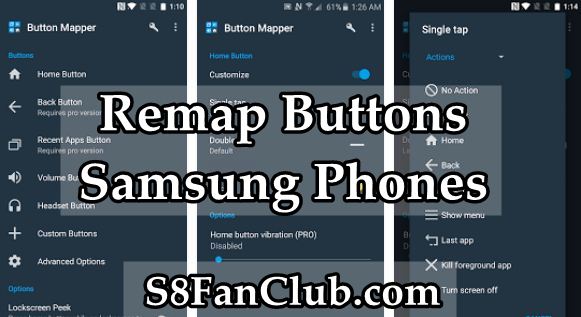 Yep, you can remap the hardware buttons on your Samsung Galaxy S7 Edge / S8 Plus with an application on Play Store called Button Mapper. Read on to know what this app can do for you. You might also be interested to Remap Bixby Button on Samsung Galaxy S8 / S8 Plus.
Button Mapper – Easiest Way to Remap The Keys on Samsung Galaxy S7 Edge / S8 Plus
If you want to do more with the volume rockers on your phone or with the Bixby button, Button Mapper is there to help. The app is simply designed to remap the keys and to allow the users to change the performance of the physical buttons on Samsung Galaxy S7 Edge and S8 Plus.
Overview
The Button Mapper is the application available on the Google Play Store for free download that allows the users to change the functioning of the physical buttons on the Samsung Galaxy phones without root. There are two versions of the app including a basic version and a pro one that offers only a few different features from one another. The basic version simply offers the remapping of the physical buttons but does not restrict the actions you can perform. However, in the Pro version, you can access themes, customization options, more hardware button support and much more.
There is also a pretty much extensive list of the options that the Button Mapper allows the users to do. This includes:
Launch any app or shortcut
Screenshot
Home, back or recent apps
Toggle Flashlight
Execute any task in Tasker
Turn Screen Off
Quick Settings
Show Notifications
Adjust Volume
Mute Volume
Toggle do not disturb
Adjust Brightness
Toggle Wi-Fi
Toggle Orientation Mode
Menu Button (Root Required)
Disable the Button
Besides this, there are a few root-only options as well like Now on Tap and Menu Button. However, all the other options are available without the need of root. Additional options like camera zoom, recent apps button and back swapping are also included.
The Buttons Supported
The buttons that are supported for remapping in Button Mapper includes:
Volume Up
Volume Down
Bixby Button
Camera Button
Home Button
Recent Apps or Menu
Button_Mapper_Remap_your_keys_0.57_S7FanClub.com.apk
Button_Mapper_Remap_your_keys_0.57_S7FanClub.com.apk
So if you want to remap your physical buttons on your Samsung Galaxy Devices or any other Android smartphone, the Button Mapper is fairly a useful tool that allows the users to be creative as they want. So get this app on your Samsung Galaxy S7 Edge and S8 Plus for free or for paid version only at $2.99.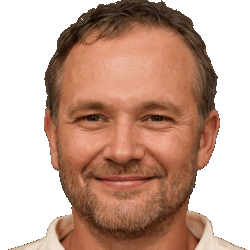 Latest posts by Frank Tyler
(see all)