If you are worth looking for an ARPG and MOBA for your Samsung Galaxy S22 Ultra you have come to the right place. After reviewing Ace of Arenas, Titan Brawl, and Vainglory, we are here with the Legend of Neverland, another lit action game that you don't want to miss.
Legend of Neverland Action Game for Samsung Galaxy S22 Ultra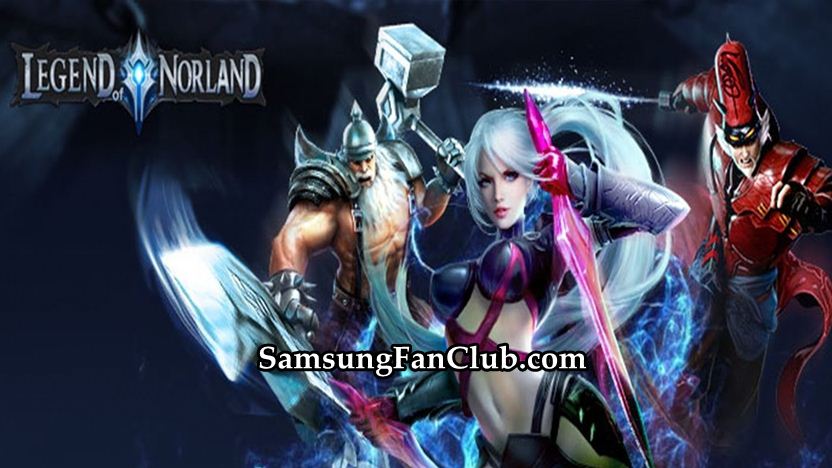 Legend of Neverland is another amazing action game available on the Google Play Store that is really making a difference for all the action lovers out there. The game offers immersive multimedia story modes that will let you indulge in the game by forgetting your surroundings. If you liked Legend of Neverland, you will also like Taichi Panda Action Game for Samsung Galaxy S22 Ultra.
Published by T1 Gamer, Legend of Neverland is a 3D mobile action game that is now making huge waves in the whole world. Ranging from its story mode to its immersive graphical features, from its master art team to training system, the Legend of Neverland is a classic action game you need to have on your Samsung Galaxy S22 Ultra.
Here's what you will get in the Legend of Neverland:
1: A Classic Fight
Legend of Neverland allows the players and action lovers to get indulge in the immersive action and classic fight that they have never seen before. Legend of Neverland is a great combo of MOBA and an ARPG that lets the players to enjoy the realistic multiplayer online battle arena by sitting at their homes. There are numerous weapons to collect, different champions to play with and tons of amazing features that you will find inside this classic game.
2: Beautiful 3D Graphics
Not only the game offers classic action, but also it offers beautifully rendered 3D graphics for the ultimate gaming experience. The game has been developed by the bunch of artists that have played an important role in the smooth animations, the vibrant contrasts, the bright colors and everything counted in the graphics are the highlights that you will get in the game.
3: Customize Your Team
You can take each hero, train him according to your skills, equip them with different weapons and customize your team. This will allow you to test your management skills and brings about the things you lack. Make your team appear in a combat and enjoy the frantic combo.
4: Mass Brawl
With the mass brawl playing mode, there is the chance for you to show your enemies that who is the real legend. Crush the tons of your enemies, destroy the tower and show your legendary skills to defeat your opponents.
5: Special Quick Time Event
Apart from the classic fights and combats, the game also offers the special quick time events allowing the players to slide to the quick and exclusive ultimate battle against their enemies.
Download Legend of Neverland Game for Samsung Galaxy S22 Ultra
The Legend of Neverland - en
Save the Neverland and expel the darkness and evil and become the legend you always wanted to be by getting this Legend of Neverland on your Samsung Galaxy S22 Ultra.