You can obtain apps from many different sources on your Samsung Galaxy S7 or S7 Edge. This includes primarily the Google Play Store. But apps can be downloaded also to your phone via the Amazon App Store or AndroidFanClub.net. Download the APKs to your computer or directly download them on your Galaxy S7 or Edge and you can install them from File Manager App on your phone.
Install APK Apps & Games on Galaxy S7 & Edge

For example WhatsApp can be downloaded on the official website as ".apk" installation file. If you have the APK file stored on your Samsung Galaxy S7 or S7 Edge, then you want to install it of course from File Manager. But first you have to allow the installation outside of the Google Play store in Android.
How it works on the Samsung Galaxy S7 or S7 Edge we show you here: Open from your home screen the menu and then the Android settings. Here you can now select the menu item "Lock screen and security".
Enable Installation From Unknown Sources On Galaxy S7 & Edge
Scroll in this submenu a little way down until you can see "Unknown sources". You must now press the knob here to allow the installation of an APK file permanently. If you now tap on the APK file saved on your Samsung Galaxy S7 or S7 Edge, then the installation wizard automatically starts.
But we recommend you to leave this setting "inactive" after installing an app manually because outside the Google Play store no check of malware takes place. Enable this option only if you wish to install one or more apps manually on your Samsung Galaxy S7 or S7 Edge.
App Installation From ADB Command Line on Galaxy S7
Use one of the commands below to install, reinstall, and uninstall any app from or to your Galaxy S7 or Edge, if you are familiar with command line interface of ADB. Usually this method is used by app developers.
"adb install s7fanclub.apk" = Standard install
"adb install -r s7fanclub.apk" = Reinstall
"adb install -s s7fanclub.apk" = Install to SD Card
"adb uninstall s7fanclub.apk" = Uninstall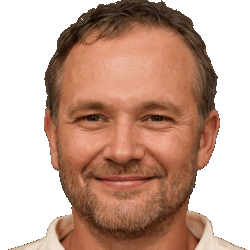 Latest posts by Frank Tyler
(see all)