If you are a man on the Mobile Gaming Quest to play a fresh game every day, we have got your dose to fulfill your inner gamer's gaming needs. Yep, today the game that we have on board for review is called the Glitch Dash that is available on the Google Play Store for your Samsung Galaxy S7 | S8 | S9 | Note 8. This one is the 3rd game from David Marquardt on the Play Store and unlike the other two, this one is seriously insane. Make sure to have a look at Samsung Best Mobile Games Section for latest exciting game reviews.
So if you are looking to go on some adventure today, check out what the Glitch Dash Game has got for you:
Glitch Dash – An Impossible Arcade Game for Samsung Galaxy S7 | S8 | S9 | Note 8
For the starters, the Glitch Dash game is an auto-runner which is not alike other auto-runners on the Play Store. Yep, the game is quite tricky and you need to get your reflexes on the edge in order to keep the pace through the intense mazes of this game. As a matter of fact, the game is quite difficult and is not for casual gamers. The difficulty is high and it only gets higher the further you proceed. Well, this is not it, apart from being challenging and tricky, the Glitch Dash game is a beautiful runner as well that is a blast to play. Not only this, the controls of the game are also quite smooth and intuitive. You will begin the game at the intro level which allows you to learn all the controls of the game so that you can play like a boss.
The game also offers:
1: Incredibly Hard-core Gameplay
 Just like every other game, your only goal is to make through the level without getting hurt by the obstacles coming your way. The obstacles will give you a really hard time as they can be anything ranging from hammers to axes, from geometric obstacles to even laser. So you have to dodge your way past these obstacles and run safely all along the level without running into them.
2: Funky Graphics
As mentioned earlier, the Glitch Dash is not only the game with a strong gameplay, but also it features gloriously abstract and funky graphics. You will never get bored while playing the game because the developers have kept the entertainment in the realistic graphics and insanely amazing visuals.
3: Clearly Defined Levels
Although the whole set up of the game is very familiar but rather than keeping it going until you die, the game Glitch Dash gives you clearly defined, handmade levels that can be beaten in a few minutes. Well, it is not that easy. Those handcrafted clearly defined levels are simply made to twist your fingers in knots.
Download Glitch Dash Game for Samsung Galaxy Mobile Phones
com.davidmarquardt.glitchdash_samsungfanclub.com.apk
com.davidmarquardt.glitchdash_samsungfanclub.com.apk
It would not be wrong to say that the Glitch Dash Game is beautiful – technically and visually. So get this game right now on your Samsung Galaxy S7 | S8 | S9 | Note 8 and see how long you can survive.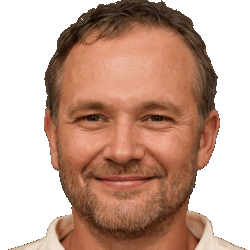 Latest posts by Frank Tyler
(see all)