Managing contacts and keeping them private and safe is really a big deal and is required to be done so that you can reach the required one on time without any embarrassment. You can feel us when you can't find the employee you want to contact on an urgent basis and simply stress over the thing with a ton of other responsibilities.
For such situations, having a contact manager is never a deal of loss. Fortunately, there are tons of such applications available on the Play Store that can make your contact list no big deal any longer. And among them, Contacts+ is the sparkling name that we are going to review today for Samsung Galaxy S7 | S8 | S9 | Note 9 | S10.
Contacts+ – The Ultimate Contact Manager for Samsung Galaxy S7 | S8 | S9 | Note 9 | S10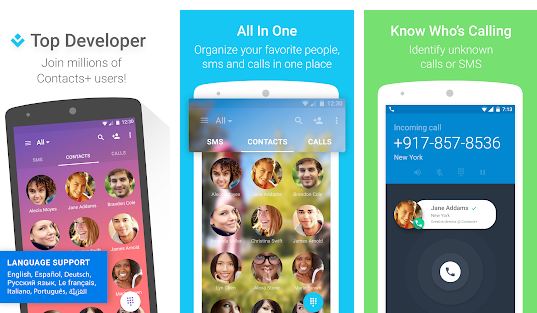 There are a number of contact manager applications available on the Play Store that simply do nothing more than keeping all contacts as before. That is why Contacts+ is here to rescue you with some of its amazing functions and features.
It besides keeping your contacts managed and all together, gives you the power to reach them on time via calls, text messages or even via social media sites from a single place. Interesting? Here's a full list of what Contacts+ can do for you:
1: Connect With Your Contacts Effortlessly
As mentioned before, Contacts+ is your ultimate destination to connect with your contacts without getting stressed. This application is all in one contacts, dialer, call log and SMS platform that makes connecting with your contacts a piece of pie. It combines photos with information from all your connected services: Google and Google+, Facebook, Twitter, LinkedIn, and more. Only a single tap and you are connected with the person you want.
2: Block Spammers
Although there are some smartphones that come with the built-in feature to block the unwanted numbers and contacts but not every smartphone has this kind of feature and causes problems and stress for the users. Regarding this, Contacts+ has got you covered with its blocking feature that allows you to avoid and block all the spammers and unwanted contacts without any hassle. Whether it is a call or simply a text message, everything is under control when you have Contacts+.
3: Ultra Protection Features
In addition to blocking spammers and telemarketers and other unwanted contacts, the application also offers true protection toy your phone contacts with an integrated backup service. You don't have to worry whether you switch or have lost your phone, you can always have a backup for your next phone.
4: Tons of Customization Features
In addition to that, the Contacts+ app offers you a ton of customization features so that you can make it look like your own application. There are more than 80 themes and infinite wallpapers that can make your phone personalized. You can also set profile pictures and specific ringtones for your friends ad special ones so that you never miss their call or SMS.
Download Contacts+ App for Samsung Galaxy Mobile Phones
com.contapps.android_samsungfanclub.com.apk
com.contapps.android_samsungfanclub.com.apk
Not only this, the app comes with the ability to merge duplicate contacts to keep everything organized. So if you want to give this app a shot, we have given a link above for you. Try it and let us know what you think.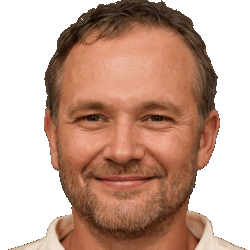 Latest posts by Frank Tyler
(see all)