Samsung has been working really hard and trying to push the latest Android Nougat Firmware update for Samsung Galaxy S7 & Edge, which is currently in beta, to end users. Android Nougat 7.0 is considered to be the biggest firmware update for Samsung Galaxy S7 & Edge. It not only features the brand new android version (7.0), but also offers wide variety of samsung specific changes and the major focus is towards User Interface update. The most important change is considered to be an option to change the screen resolution on Samsung Galaxy S7 & Edge.
Change Screen Resolution on Samsung Galaxy S7 & Edge
On the Galaxy S7 Nougat, however, the option is presented less as a last-ditch battery-saving feature, and more as a thing you just set and leave on.
Your three options are HD (720p), Full HD (1080p) and Quad HD (1440p). And whereas before the native 1440p resolution was the default, now it's 1080p.
Yep. A clean installation of the current Nougat beta on the Galaxy S7 and S7 edge has both phones running below their native screen resolution. This comes along with the standard disclaimers about the current build being a beta, and things possibly changing when the official OTA rolls out. (It's entirely possible Samsung may vary this setting from region to region, too — Chinese characters, for instance, would benefit from the additional clarity that 1440p brings.)
But as bizarre as this move might seem, there's a method to Samsung's madness. Most of the time, you just can't tell the difference between Full HD and Quad HD anyway. And bumping down to 1080p can bring performance and battery life improvements. Not huge improvements to be sure — we haven't noticed significantly lengthened battery life in the past couple of days in 1080p mode. Other things like display brightness, CPU load and signal strength play a much greater part. Nevertheless, it's a factor.
And it speaks to something many of us know, deep down: Quad HD resolution is, for the most part, wasted on a device with a 5- to 5.5-inch display. Naturally, downscaling all the way to 720p makes the display noticeable more pixelated, with some UI elements having to be juggled around to compensate for the lower pixel density.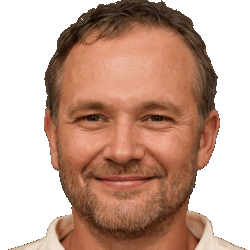 Latest posts by Frank Tyler
(see all)