One of the best yet underrated things that you can do with your smartphone is recording your conversation. This feature not only lets you record your important conversations for the later reference but also gives you a peace of mind that everything you said is recorded and safely saved on your phone. So if for these reasons or for the reasons of your own, you are looking for an app that will help you to record your calls, we are here to help.
We have an app that will rightly fit your call recording needs. So scroll down and find the best call recording app for your Samsung Galaxy S7 Edge, S8, S9, S10.
Automatic Call Recorder Without Beep for Samsung Galaxy S7 Edge | S8 | S9 | S10
Although there are tons of call recording apps available on the Play Store that will let you simply record the call, but would not offer any additional features. Fortunately, Automatic Call Recorder app is there to save your ass with its plethora of additional features.
These features include:
1: Automatic Call Recording
The best thing about this application is that, once downloaded, it is ready to record every call of yours and that too, automatically. This means you don't have to start the recording thing manually for each call. Instead, download this app and it will record every call for you on auto-pilot.
2: Recording Manager
In addition to recording calls automatically, the Automatic Call Recorder comes with the recording manager that lets the users easily manage their recorded calls, without any hassle. With the manager, you can save, delete and add your fav recordings in the favorites list so that you can easily access them whenever you need.
3: Sort Recordings Easily
Not only this, the app comes with the feature of sorting the recording by their names or dates so that you don't have to play every recording to find the required one. You can also rename the call recordings or group them by dates so that you never have to waste your precious time searching the only one you need among the tons.
4: Customize the Call Recordings
The best part about the Automatic Call Recorder App is that it allows the users to choose which call to record. You can choose which users or an incoming call to record or you can also choose which recording you need to save. Great, isn't it?
5: Share With Anyone
Last but certainly not the least feature of this app that impressed us is its sharing feature. With this feature, you can easily playback and share the recorded calls with anyone so that they can also listen to the conversation, thus saving you from the sweat of explaining it all again.
Download Automatic Call Recorder Without Beep for Samsung Galaxy Mobile Phones
Call Recorder - Automatic
il.co.smedia.callrecorder.yoni_s7fanclub.com.apk
il.co.smedia.callrecorder.yoni_s7fanclub.com.apk
The app is completely free. So if you want to enjoy the perks too, get it downloaded from the Play Store right now.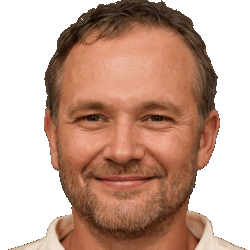 Latest posts by Frank Tyler
(see all)