If you claim to be a voracious gamer, but you do not know anything about "Assassin's Creed", than your claim certainly is not true. Assassin's Creed is a well-known action adventure game series.
In this post, we are going to talk about Assassin's Creed Rebellion Game for Samsung Galaxy Mobile Phones, which is the official mobile Strategy-RPG of the Assassin's Creed universe.
Assassin's Creed Rebellion Game for Samsung Galaxy S7 Edge, S8, S9 Plus
"Forge your brotherhood, spark the rebellion". This catchy phrase is the tagline of Assassin's Creed Rebellion Game. The main tagline of Assassin's Creed is "Forge your own destiny and define your own path as a legendary Spartan hero".
Assassin's Creed Rebellion Game will take you to the tour of mythological world which finds its roots in the fictional history of real world events. You will experience centuries old accounts of struggle between assassin's. The assassin's who fight for peace and soldiers of Christ who desire peace through control. Assassin's Creed Rebellion Game works perfect with Samsung Galaxy S7, Galaxy S7 Edge, Galaxy S8 Plus, Galaxy S8, Galaxy S9, Galaxy S9 Plus, Galaxy Note 8 and Galaxy Note 9.
1: Names Of Assassins
You will be meeting Join Ezio, Aguilar, Shao Jun, and many different Assassins simultaneously for the first time ever. You can play with different assassin's at the same time.
2: Developed For Mobile
Assassin's Creed Rebellion Game has been exclusively developed for mobile. It delights end user by let him experience glimpse of past.
3: Brotherhood
Gather your favorite powerful assassins in the brotherhood. Consequently, you will unite against Templars and oppression raging in Spain. Assassin's Creed Rebellion will let you rediscover the legends of Assassins order in the ways you have never imagined before.
Enjoy by teaming up with  more than 40 characters. Those characters would  be including both legendary ones and exclusive brand new characters. It is also possible to train and promote your assassins to higher ranks, which would definitely lead to strengthening your Brotherhood forces and triumph over the Templars.
4: Manage The HQ
As your fortress develops, your Brotherhood will grow. It would empower the fortress further, and enhance the skill level of your assassins. Stretch the muscles of your mind to build new rooms, craft new equipment, gather resources and create new medicine. Moreover, collect  DNA fragments to unlock new heroes and upgrade their abilities.
5: Infiltrate The Templars
Assassin's Creed Rebellion Game allows you to send the team of your assassins throughout the Spain. You can choose particular heroes of your choice to make the perfect combination which is best suitable for the mission. Moreover, you can develop your own strategy and use the unique skill set of  your Assassins'  to infiltrate the Templar strongholds and stop them. Choose your approach wisely, and fight your way through.
6. Time-limited Events
If you love to study history, discovering new settings and different eras from past in time-limited events will definitely excite you. Earning additional rewards would enable you to unlock new rare Assassins by taking part in time-limited events. Also, you can join other players world wide.
Download Assassin's Creed Rebellion Game for Samsung Galaxy Mobile Phones
Assassin's Creed Rebellion | Play Now!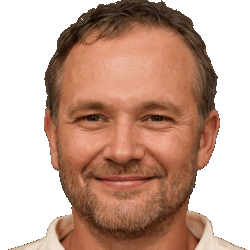 Latest posts by Frank Tyler
(see all)