Samsung Galaxy devices come with the great sound quality with high-quality speakers. Though for some, this exceptional sound quality and volume is not enough and that's why they constantly look forward to enhance the quality and sound of their smartphones.
So what you can do about it? There are tons of applications on the Play Store that can help you boost the volume of your Samsung Galaxy S10 Plus so that you never miss watching movies and listening to your favorite song in the loud or boosted volume. We have rounded up a few of them for you. Take a look and thank us later.
The 5 Best Volume Boosting Apps for Samsung Galaxy S10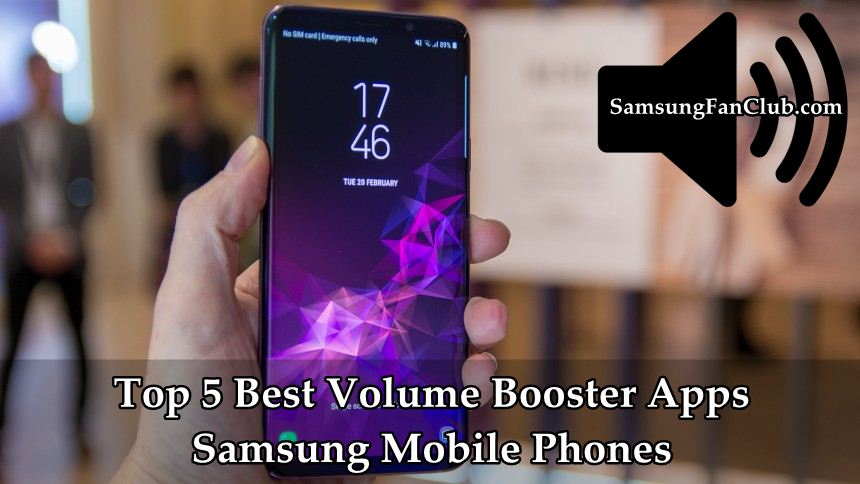 The apps below works perfectly for the Samsung Galaxy devices and provide a list of amazing features that you'll love. But it is important for you to remember that playing audio at high volumes, especially for a prolonged amount of time, can destroy speakers and/or damage hearing. So use at your own risk. We do not recommend boosting the volume above 30% while using phone speakers, however you can use upto 50% with external speakers via aux or over bluetooth.
1: Volume Booster App for Samsung Galaxy S10
This one is probably the most popular volume booster app available on the Play Store with millions of downloads and user reviews.
The reason for its popularity is it gives the basic purpose with the ease of use and that too free of cost. The main highlights of the app include:
Works exceptionally for boosting the volume of music, movies, and apps
Really simple to use interface
It works well for the Netflix as well.
Not only this, the app also offers easy notification settings to offer the ultimate listening experience to the users.
2: Volume Booster Pro App for Samsung Galaxy S10
If you want to boost the volume of your smartphone up to 10 to 12 percent, Volume Booster Pro is the best app you need to get. The claims to do it for you effortlessly, in addition to offering tons of other features.
The thing that sets this app apart from others is that it not only amplify the sound of the phone but also uses a built-in equalizer to optimize the frequency channels using a high tech algorithm.
It works for different media players, ringer volume, alarm volume or any combination of all three
It also starts your fav music player directly without a y permission or setting
It is really easy to use
3: Speaker Boost App for Samsung Galaxy S10
Speaker Boost is one of the best volume boosting app available on the Play Store that comes with the unique, minimalist and simple user interface.
In addition to that, the app features:
Volume booster for movies, audio books, and music
It also works great as a sound booster for headphones
Free to use
4: Volume Booster and Equalizer App for Samsung Galaxy S10
If you want an equalizer and volume booster in a single app, the Volume Booster and Equalizer has you covered.
The app comes with additional features like:
Bass Booster, Virtualizer and Balance Control
Music amplifier
Headphone volume booster
Multimedia volume control
9 equalizer presets
Home display widget
And tons of others.
5: Sound Booster App for Samsung Galaxy S10
Sound Booster is the funkiest yet really useful application on the Play Store. The app claims to boost the volume of your smartphone up to 50 percent that gives a natural feel with the touch of aggression.
The highlights of the app include:
Easy sound booster and volume fix
Max mode volume
Sound booster customization
Bass booster
All Android devices supported