The first thing that you need when it comes to seeking a job is creating a resume. Not only a creative and attractive resume can make you look reasonable but it can make all the difference in getting your foot into your dream company. Although there was a time when people would hire a professional to craft an attractive resume this is no longer the case. Why? Because, as with many other important tasks nowadays, there's an app for that.
Looking to create a strong resume? Scroll down to know how it is done.
Resume Builder Pro App for Samsung Galaxy S7 Edge | S8 | S9 | Note 8 | S10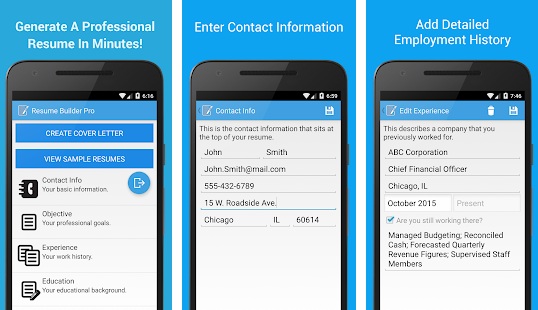 Resume Builder Pro – just as its name implies is the professional application that will help you create your Resume within a snap of fingers. All you need is to navigate through the app, provide your information regarding your previous degree, previous job and you are done. Once you are satisfied with all your information, you can print the resume in the DOCX format. Yep, it is that easy and simple.
In addition to the simple resume making process, the Resume Builder Pro app for Samsung Galaxy S7 | S8 | S9 | Note 8 | S10 hosts a pack of many interesting and useful features. Here's some of them listed:
1: Simple Features
There are many resume creating apps on the Play Store that features the complex steps to craft a resume. What sets resume builder pro app apart from such apps is its simple categories that will make the resume creating process a piece of pie. For example, the resume building is divided into different categories where you have to put your specific piece of information like contact info, your objective, experience, education, skills and references. Once you put all these pieces, the app will work to put these pieces together to make a strong resume for you.
2: Sample Resume Templates
Not only this, the app has several resume templates featured that will help you understand what your resume will look like. The basic template is free of cost but if you are not satisfied with its basic one, you can purchase the other creative templates so that you can have the outstanding resume ever.
3: Professional Assistance
In addition to that, the Resume Builder Pro comes with the premium feature of professional assistance that allow the users to purchase the professional editing services for you. This will include the complete checking of your resume, its contents, grammar and formatting.
4: DOCX and PDF Formats Supported
Not only this, the Resume Builder Pro offers your built resumes in PDF and DOCX format so that they can be printed and sent, effortlessly.
Download Resume Builder Pro App for Samsung Galaxy Mobile Phones
So want to make a standout resume without spending a fortune? Resume Builder Pro is the best thing you can have. Get it downloaded now.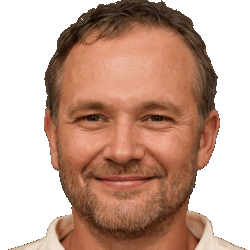 Latest posts by Frank Tyler
(see all)