Stress and anxiety are unavoidable in today's era. On one side technology is making physical life easier and easier with every passing day. On the other hand, fast pace of life is draining out our mental energies, rising a lot of psychological disorders and making our mental and emotional life tougher than ever.
Rain Moments Relaxing Sound App for Samsung Galaxy S7 Edge, S8, S9, S10
We are stressed in the ways we never imagined before. Perhaps we also need the relaxing therapies we never imagined before. If technology is stressing us out, why not use the same technology to relax our minds and take care of ourselves. This thought might gave rise to development of windows software and mobile applications that use the already discovered and well-defined psychology rules to help overwhelmed minds relax. Lets review Rain Moments Relaxing Music App for Samsung Galaxy S7 Edge, S8, S9 and S10.
New problems bring out new solutions. When information technology starting altering lives, researchers started thinking new therapies as well. We never heard of things like aroma therapy and sound therapy in old times. Probably they were not needed back then.
Nothing delights human mind more than serene natural beauty. Sounds of different physical phenomena also have pleasing effects on our brains. Rain Moments Relaxing Music App is designed in accordance with this fact.
Rain Moments is a free music app, which is equipped with different types of rain music to help you relax, sleep and enjoy. It would be the most faithful friend which is ready to accompany you everywhere and every time and never abandons you, no matter what.
1: Rain Sounds
Rain Music comes with high quality rain sounds to soothe your senses.
2: Different Types
There are different types of rain sounds available to heal your soul. It includes gentle rain, thunderstorm rain, rain on the leaves and many others. You can choose whichever you like to hear at the particular moment.
3: Design
Rain Moment Music app comes with enticing design and interface. Simplicity and beauty are the main ingredients of design.
4: Timer
There is timer installed in the app for your convenience. Sounds will turn off automatically at the time you have fixed.
5: Background Images
Fascinating background images are there to allure your heart and make your forget all worries at least for a while.
6: Offline
You can enjoy all this offline too.
Download Rain Moments Relaxing Sound App for Samsung Galaxy S7 Edge, S8, S9, S10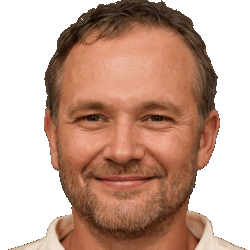 Latest posts by Frank Tyler
(see all)