So the latest edition of the MLB Tap Sports Baseball has been out and we are here to review it for you. If you are a baseball fanatic, you should be trying this out, well, because of the fact that this one is legit than ever and not to mention, everyone is trying it out. Here's what you can expect from this version of MLB Tap Sports Baseball 2018.
MLB Baseball 2018 Tap Sports for Samsung Galaxy S7 | S8 Plus | S9 Plus

Just like the previous version of the Baseball, this edition also features some really interesting features, borrowing the same gameplay from its successor. The best thing about this 2018's edition of the MLB Sports Baseball is that it offers all the new ways to compete with competitors for those baseball fanatics out there.
Here is what the game offers:
1: Intuitive One-Touch Controls
Just like its previous version, the MLB Baseball 2018 Tap Sports brings the intuitive one-touch controls for all those 2017's game players. You will find this game to be at home because the single touch controls offered in this version makes gaming so much fun than ever before.
2: Enhanced Graphics
The best part of this version of the GLU's Baseball edition is that it comes with the enhanced graphics, vibrant visuals and amazing animations that will make you feel like you are playing it in a realistic baseball ground. The icing on the cake is that it features pleasing sound effects and music that will keep you glued to the screen of your Samsung Galaxy device for the next 4 hours straight.
3: Revamped Player Management Mode
The revamped player management mode in this version of the game ensures the winning streaks, even with the New York Mets set as your default team. Enjoy playing more managed and show your competitors who the real boss is.
4: Plenty of Ways to Play
Another best feature that is included in this game is that it provides the players with plenty of different ways to play and compete against their enemy. There are limited time events that run on a regular basis and tournaments that can be joined at any time to enjoy the action-packed sessions without any hassle.
5: Build the Best Possible Team
There is an option for you to build the best possible team for your competition. For this, you can team up with a club or the individual players from the community or you can even invite your friends to join you in this ultimate baseball experience.
Download BASEBALL 2018 Game for Samsung Galaxy Phones
MLB Tap Sports Baseball 2018 - Available NOW on the App Store and Google Play!
MLB_BASEBALL_2018_v1.0.2_samsungfanclub.com.apk
MLB_BASEBALL_2018_v1.0.2_samsungfanclub.com.apk
Not only this, there are tons of daily challenges and events through which you can climb up the leaderboards and shine like a baseball star. So get the ultimate baseball experience with this ultimate MLB Baseball 2018 game on your Samsung Galaxy S7 | S8 Plus | S9 Plus right now.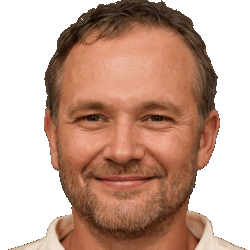 Latest posts by Frank Tyler
(see all)