Among the trends on social media websites, the most popular one is the GIFs or animated screenshots that you can share with your friends and family. A few years back, you couldn't even think about the animated or moving photos and now you can make your own with the Galaxy S8, S8 Plus and even with S7 Edge.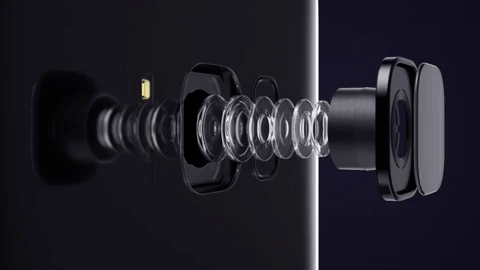 The Samsung Galaxy S8 / S8 Plus has tons of hidden features that you can only think of. And GIF-making mode is one of them. Samsung in its new flagship offers a dedicated camera mode that allows the users to record the animated or moving pictures, just like GIFs. Also make sure to check out Top 10 Best Galaxy S7 / S8 Camera Apps Collection.
So want to make your own GIF and share it with your friends and family? Here's how you can do with your Samsung phones.
How to Download & Install Animated GIF Mode On your Samsung Galaxy Devices (S7 Edge, S8, S8+, S9, S9+)?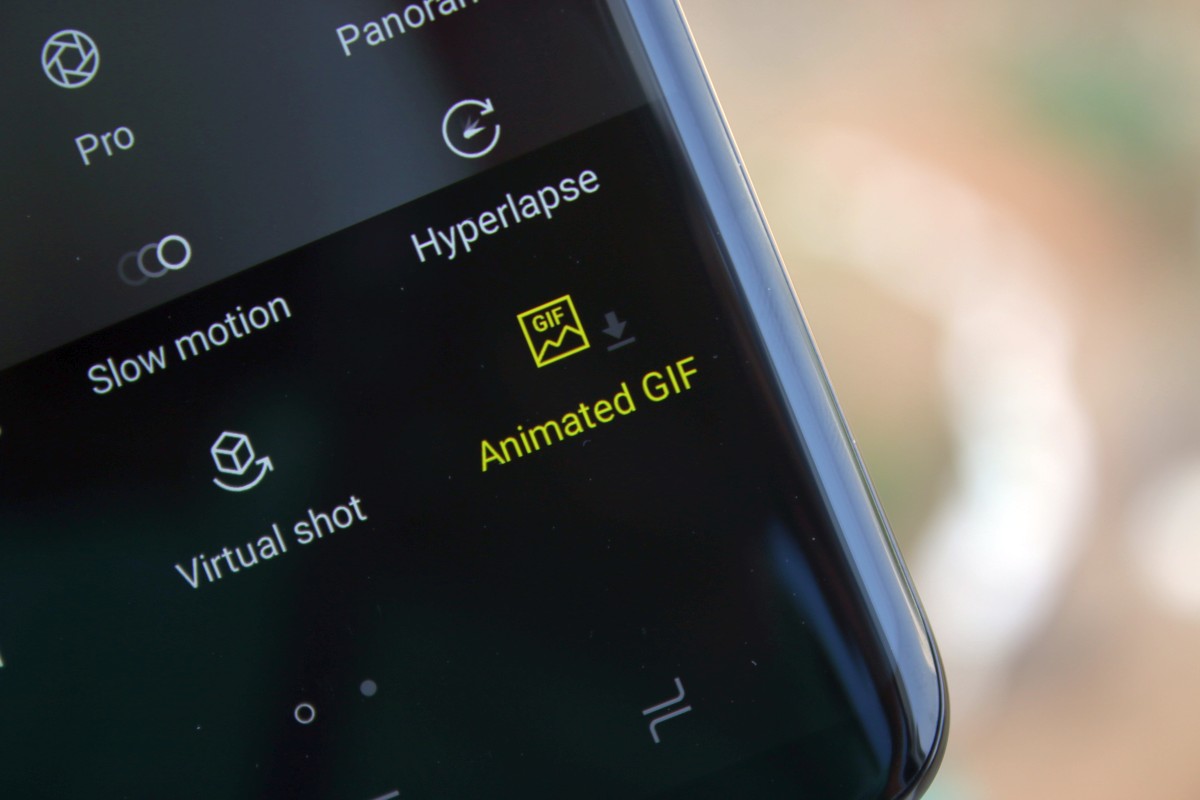 Although the GIF mode is a built-in feature of the Samsung Galaxy phones, however, these devices doesn't come with this mode installed by default. So, to shoot your GIF photos, you have to first install GIF mode from your camera app. Here's how you can do that:
1: Head to the "Camera app" on your home screen of the Samsung Galaxy S8/S8 Plus/ S7 Edge.
2: Swipe right on the camera screen to access the shooting modes.
3: There, you will see a + button at the top of the screen. Hit that "+" button to proceed.
4: After touching the + button, you will see a list of all downloadable camera modes for the device S8/S8+.
5: Navigate until you find the "Animated GIF" button. Download that mode from the download sign next to the Animated GIF option.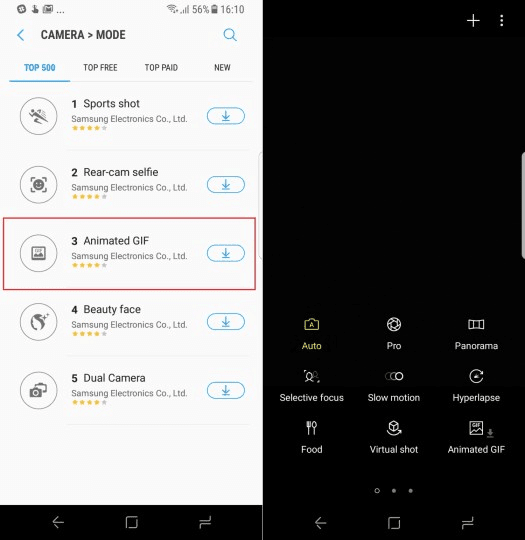 6: After download, you will be able to shoot your GIF photos by yourself.
But wait, how you can capture the GIFs from this "Animated GIF" mode? Here's how.
How to Take GIF Photos from your Samsung Galaxy Devices (S7 Edge, S8, S8 Plus)?
After downloading the GIF mode from your phone, you need to follow the following steps to end up shooting your own GIFs:
1: After getting the GIF-mode, reach the camera screen of the camera app and aim at the thing that you want to shoot.
2: Hold down the camera shutter button till you have captured what you need.
3: The camera app will count till 20 and that is where you have to record your GIF.
You cannot record long GIFs from your phone, but still, you can get what you want in these 20 seconds. The recorded GIFs from your camera can easily be accessed from the gallery app from your phone, where you access all your photos and videos as well. Although this is a built-in mode in Samsung galaxy S8 | S8 Plus & S9+, but you can still make GIFs from your mobile by getting apps from Play Store, as well.
For more tips and tricks for your Galaxy S7 / Edge S8 / S8+, keep visiting us.