Are you the one who wants to explore the world? Do you want to gain a new perspective of the globe? If your answer to these questions is a YES, then you have come to the right place. We are going to take you to the world trip with just a swipe of your finger with 3D Google Earth Mobile App for Samsung Galaxy S7 Edge / S8 Plus. Yes, you have read it right.
3D Google Earth Mobile App for Samsung Galaxy S7 Edge / S8 Plus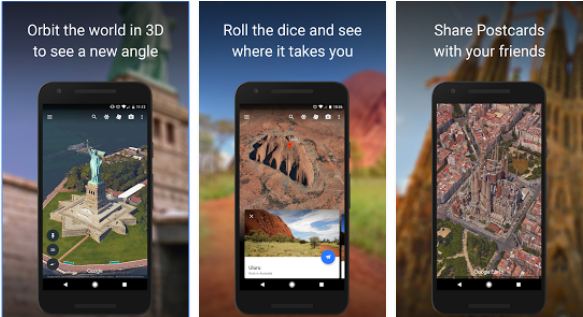 You can fly to the cities like London, landmarks like Rome or tourists' destination like New York, with a single app – Google Earth. Buckle up and get ready to explore the globe with some swag! You might also be interested in Best Offline Maps for Samsung Galaxy S7 Edge / S8 Plus.
Google Earth – A New Version of the World
As per its name, Google Earth is an Android application that you can get on your Samsung Galaxy S7/ S8 to explore the world with the 3D representation of Earth based on satellite imagery. The app was launched in the year 2001 but hadn't really evolved in the same way that other technologies from Google have.
However, earlier this year, Google unveiled the new and the greatest version of Google Earth app that is amazing and oh-so adventurous. The app is brimming with the 3D representation of the buildings, curated video content and other features that you would find so much interesting. So here are the things that you can do with the Google Earth App!
1: Enjoy 3D Maps
Although the previous version of Google Earth had this option, but it was only limited to few buildings. However, with the latest version of the Google Earth, you can view the whole world in 3D. Whether you want to check the historical buildings or the streets of a place, you can click the 2D/3D button to get a quick and easy way to look at your destination.
2: Satisfy your Love of Nature
You can satisfy your love of nature using this Google Earth App on your Samsung Galaxy S7/ S8. Thanks to the partnership of Google with the BBC Earth, the Google Earth now offers a series of short videos that play via YouTube, so that you can satisfy your underwater and jungle expedition by sitting in your room.
3: Take Virtual Tours of UNESCO World Heritage Sites
Within the new "Voyage tab" on the Google Earth app, you can now visit your dream destination or any UNESCO World Heritage site virtually. Whether its Galapagos islands or the Samburu National Reserve in Kenya, Google Earth has got everything covered for you.
4: Feel Lucky
There is "I'm feeling Lucky" button ported from Google search engine to the new Google Earth, that allows you to plan your next spontaneous trip. It's definitely a glorious way to distract yourself at work and get lost in the beauty of the world.
5: Voyage with Voyager
Voyager is the new thing that allows the users to explore a wealth of content that Google has collected from all over the globe ranging from interesting places to the interesting things on Earth. They are like tour information and facts about the different places that you definitely don't want to miss.
Download 3D Google Earth Mobile App for Samsung / Android
Impressed? So get your own 3D Google Earth Mobile App on your Samsung Galaxy S7 Edge / S8 Plus / Note 8 smartphone!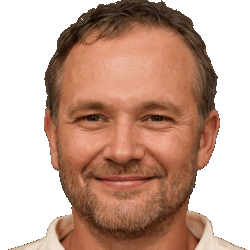 Latest posts by Frank Tyler
(see all)