Being a hardcore RPG fan is not that easy. You will have to wait and wait until a new and extraordinary game launches. Fortunately, your wait is over because we have something that can blow your mind with its action moves and weapons. Yep, if you are one of the Hardcore ARPG fans, this post is especially dedicated to you.
Ire Blood Memory – An Action RPG for your Samsung Galaxy S7 | S8 | S9 | Note 8
With the frightening story-line and extremely amazing graphics, Ire: Blood Memory game by Tenbirds is probably the right alley that you can find on your Samsung Galaxy S7 | S8 | S9 | Note 8. So if you want to get yourself immersed in this extraordinarily action-packed game, here's what you can expect.
As mentioned earlier, Ire: Blood Memory is an ultimate action RPG game that is going to give you a little bit more chance than the Dark Souls. Yeah, if you know the Dark Souls, Demon Souls or the Monster Hunter, then you will feel like home Ire: Blood Memory Game. However, you will feel like that the Blood Memory is kind of fast-paced and more of a better version than any other game on the Play Store.
Ire: Blood Memory comes with the Japanese Influence with the fighting as its center stage along with a compelling story. In short, the game is at heart a demanding one in which the hero jumps from short battle to short battle fighting with increasingly challenging enemies that can only be beaten if you know the tricks, tacts and have the right weapon. You would be provided with the three weapons at least at the start of the game including Gauntlets, Lance and shield and a sword.
Besides the amazing game tactics and interesting gaming, the Ire: Blood Memory features:
1: Fine-Tuned Battle System
The combat system in the Ire: Blood Memory is the best thing that will make you fall for the game. The important thing to understand in this game is the fighting tactics and attacking strategies of the enemy that is different for different one. And in order to achieve success, you need to study those patterns and learn to react accordingly. So find the right strategy and who them who's the boss!
2: Great Graphics
Another thing that sets Ire: Blood Memory apart from other hardcore RPGs is its great graphics that is a bonus. You will find yourself immersed in the intense graphics of the game that feels so real that you will even forget your surroundings. The icing on the pie is its interesting soundtrack that will add to your experience.
3: Plethora of Weapons with Different Combos
Not only this, you will be provided with a number of options for weapons that you can choose in order to fight your enemies. Moreover, each weapon comes with the 7 different combos so that you can keep pace with your monsters attacking patterns and execute them like a pro.
Download Ire Blood Memory Game for Samsung Galaxy Mobile Phones
Ire - Blood Memory Gameplay Trailer
com.tenbirds.ire_samsungfanclub.com.apk
com.tenbirds.ire_samsungfanclub.com.apk
So if you don't want to miss this action-packed RPG, get it downloaded now for your Samsung Galaxy Mobile Devices.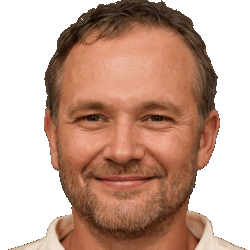 Latest posts by Frank Tyler
(see all)