The South Korean Giant, Samsung released its two major flagships this year, the Samsung Galaxy S8 and S8 Plus and the mighty Samsung Galaxy Note 8. Although both the phones have got the futuristic features and top-notch specs that the previous phones from Samsung lacks, however still Note 8 has got the applause from the experts and Android users because of its number of features including the improved software, larger screen, dual camera and its performance.
Ambasadii Note 8 Port Custom ROM for Samsung Galaxy S8 / S8 Plus
That news often comes as a bad surprise for the Samsung Galaxy S8 and S8 Plus users as they cannot enjoy the Note 8 features. However, there is a good news for the users of S8 series. Now they can enjoy each and every feature of Note 8 in their S8 / S8 Plus devices without switching their phones and without even additional charges.
Yep, this may sound insane but it is definitely possible now. If you want to enjoy the Samsung Galaxy Note 8 features on your Samsung Galaxy S8/ S8 Plus, here's what you need to do.
How to Turn Samsung Galaxy S8 / S8 Plus into Galaxy Note 8?
In order to offer you every feature of Note 8 into your Samsung Galaxy S8/S8 Plus, a developer from XDA team has recently ported the Galaxy Note 8 ROM for the Galaxy S8/S8 Plus. The ROM is termed as Ambasadii Note 8 Port Custom ROM that allows the users to enjoy every Note 8 feature including drawing, painting, Always on Display, Samsung Magnifier, Sprint, STK, Edge Features, Gear VR Support, Galaxy Apps, Air Message, Power Planning and many CSC features etc. Your galaxy s8 plus must be rooted and you must have installed TWRP Recovery (Galaxy S8 – Exynos / Galaxy S8 Plus Exynos) (Galaxy S8 – Snapdragon / Galaxy S8 Plus Snapdragon) in order to proceed with custom ROM flashing process. This ROM is based on Android 7.1.1 Nougat.
Ambasadii Note 8 Port for Samsung Galaxy S8/S8+ | Android 7.1.1
How To Install Galaxy Note 8 ROM on Samsung Galaxy S8 / S8 Plus?
So if you want to turn your Samsung Galaxy S8 or S8 Plus into Galaxy Note 8, here are the steps to follow.
1: The first thing that you need to do is to download the Note 8 ROM port from the official website on your SD Card, without extracting it.
2: In order to play safe, make a backup of your software and all the files present on your phone so that if anything goes wrong, you can restore everything without any data loss.
3: Fully charge your device so that it may continue the switching process without ay hassle.
4: Boot into the Recovery Mode by pressing the volume up+ Bixby+ Power Button.
5: In TWRP recovery, Wipe data, Cache and Dalvik Cache.
6: After wiping all your data, you need to click the "Install" button. Locate the downloaded files and flash the firmware to the device.
7: Reboot the device.
8: This will take about 5 to 7 minutes and after that, you can enjoy the ROM.
There are some additional add-ons that you can also download to take advantage and enjoy some amazing features. Click the download link to download ROM and the additional add-ons. In case anything goes wrong, and your phone gets stuck on bootloop, you can easily flash stock rom on galaxy s8 / s8 plus with ODIN.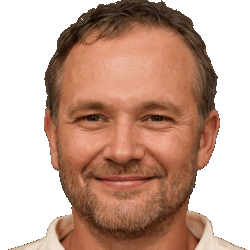 Latest posts by Frank Tyler
(see all)