Fingerprint Sensor Errors are very common with Samsung's Android devices including, Samsung Galaxy S5, S6, S6 Edge, S7 and S7 Edge. Its because this feature is relatively new and software support for this feature has not yet matured. We at S7 Fan Club have just received the brand new Samsung Galaxy S7 Edge smartphone. We skipped the initial device setup process and later tried to setup fingerprint lock on our Samsung Galaxy S7 Edge.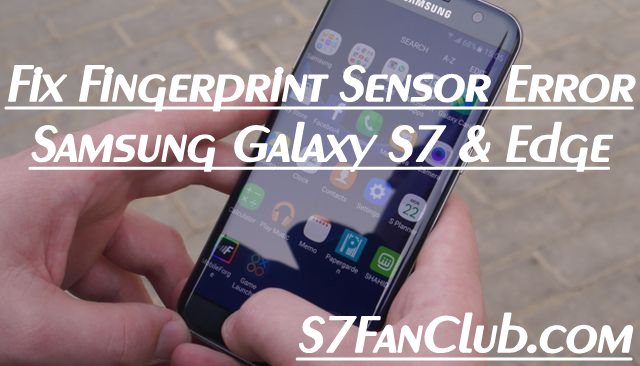 The device started claiming "An error has occurred with the fingerprint sensor. if this message appears repeatedly, restart your device" It was a sudden shock, that a brand new device could start throwing such fingerprint error messages. As mentioned on the error message, that I should try rebooting my device. I followed this process of rebooting my Samsung Galaxy S7 Edge twice, but that wasn't able to fix this error message.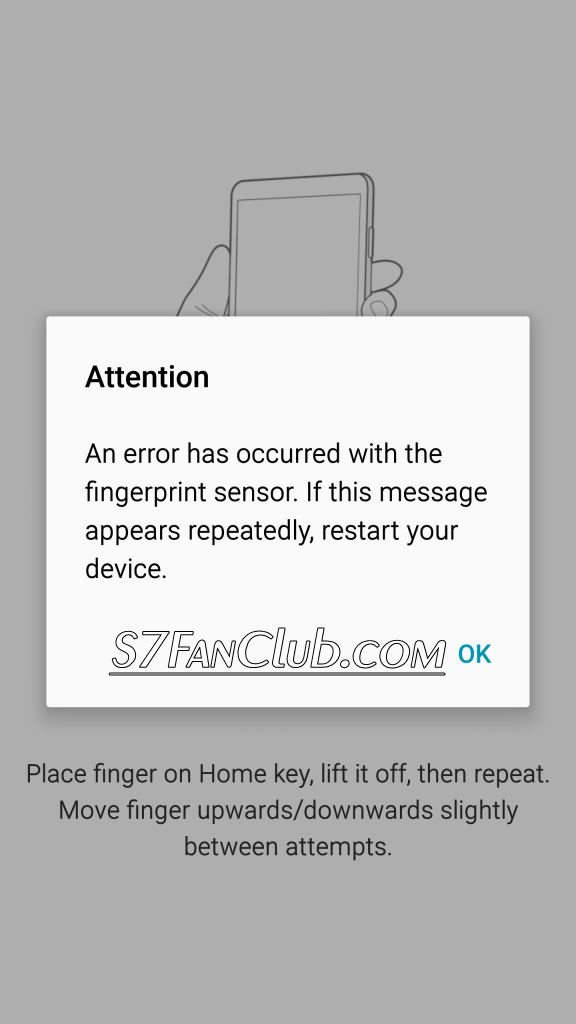 How To Fix FingerPrint Sensor Error on Samsung?
I had to make a factory / hard reset on Samsung Galaxy S7 Edge from the settings, and this time I didn't skip the initial smartphone setup process which includes configuring the fingerprint sensor too. Fortunately there was no fingerprint sensor error this time, after hard reset on Samsung Galaxy S7 Edge. I have also covered Top Rated Real Fingerprint Lock Apps For Samsung Galaxy S7 & Edge.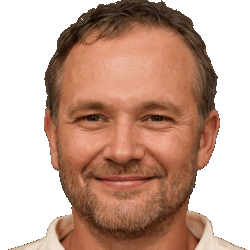 Latest posts by Frank Tyler
(see all)