Without any doubt, Samsung Galaxy S7 is an outstanding phone for all the gamers out there. It offers amazing resolution along with excellent hardware that allows the users and gamers to enjoy the next level gaming experience on their own device. Besides this, to enhance the gaming experience, the tools designed for games that can be activated from the settings. Make sure to check out Best Wireless Game Controllers for Galaxy S7 / Edge and Best 50 Gameloft HD Games Collection for Samsung Galaxy S7 / Edge / S8.
Here's what you need to know about the Game Tools and Game Mode and how to enable it.
Game Tools and Game Launcher on Galaxy S7 Edge
Game Launcher, as the name implies, is the shortcut key to the games that can help the gamer to launch it all the way from one place. It also allows the users to toggle the Game Tools and settings without heading back to the Settings app.
Besides this, the Game Tools is the handy feature that allows the gamers to activate a handy floating button, providing easy access to a bunch of really important settings required for a smooth gaming marathon. Here's a list of things that Game Mode Tools include:
Quick Access to disabling notifications popping during game
Locking out the recent keys and back keys while playing
Button to minimize the game, if needed
Taking Screenshot and Recording the games of what you are playing, along with the option to share on social media as well.
Sounds interesting? Let's see, how you can enable this Game Mode on your Galaxy S7.
Enabling Game Mode on Galaxy S7 / Edge
As an update, both the Game Mode and Game Launcher are turned off in the device, by default. So, if you want to use these tools, you need to enable them by following the steps mentioned below:
1: Go to Settings App.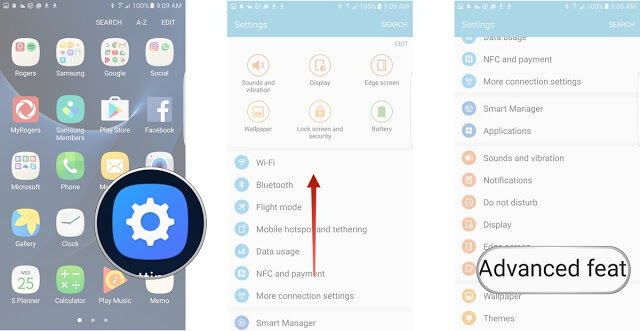 2: Scroll down to reach the "Advanced Features".
3: Tap the Advanced Features option to reach the Game Mode and Game Launcher.
4: After tapping the Advanced Feature option, you will see a list of categories from where; you need to select Game Mode or Game Launcher.
5: Game Launcher would direct you to the list where you have to select the Game Tools option.
6: From there, tap the switch to turn the Game Mode on.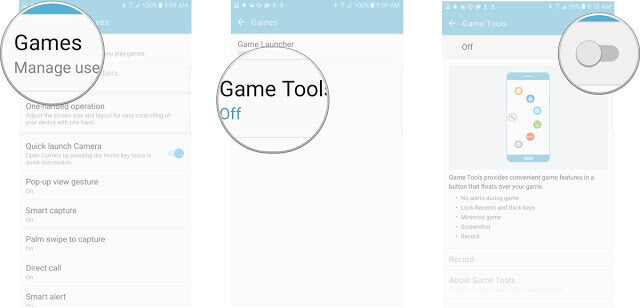 Game Mode would offer you different features and settings that you can change and adjust according to your needs and requirements.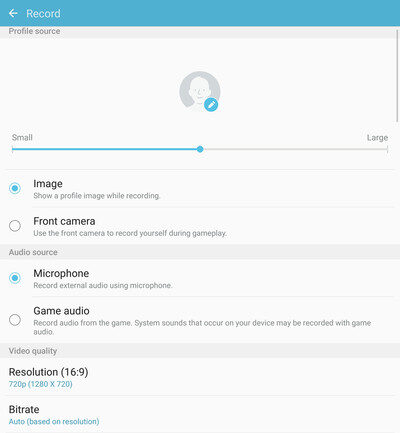 7: Repeat the same process by going into the Game Launcher, to turn the Launcher on. You will see the following information on different features by turning it on.
Do you find the Game Launcher & Game Tools Mode on Galaxy S7 Edge useful? Let us know in the comments below.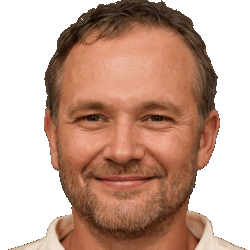 Latest posts by Frank Tyler
(see all)