Selfies are life. People, especially girls die for them. As a matter of fact, the craze of selfies has even transformed the cameras of our smartphones to 16 MP front-facing cameras from 5 to 8MPs. This shows how selfie game is going strong day by day.

Sweet Selfie Camera App For Samsung Galaxy S7 Edge / S8 Plus
If you are the one for frequent selfies, you surely don't sit for the raw camera that came with your brand new Samsung Galaxy S7 Edge / S8 Plus. You might be looking for the additional app that will add magic to your selfies. If so, your quest for the best selfie camera app ends here, because we are going to suggest you the one best app among all! Also make sure to check-out Top 10 Best Camera Apps for Samsung Galaxy S7 Edge / S8 Plus.
The magical beauty camera--Sweet Selfie
So ladies and gentlemen, here we present you Sweet Selfie Camera App for the legendary selfies you want!
With more than 1 million downloads across the globe, Sweet Selfie Camera App has become the finest and most popular selfie app for the selfie lovers. The reason for the popularity of this app is not only its selfie features but also its design and additional features which come along. The best part of this app is that it comes completely free of cost, despite that much fame and amazing features.
So here's what Sweet Selfie Camera App has to offer you!
1: Smart Auto Beautify Feature
No one wants to post horrible selfies or pictures on his/her social media account. That is why Sweet Selfie Camera app features the smart auto beautify feature that removes all the flaws from your selfies, ranging from acne scars to pigmentation, from dark circles to the blemishes, in order to make you look great and aw-dorable.
2: Tons of Additional Beauty Options
We all want to look perfect when it comes to selfies. And that is where the Sweet Selfie Camera App comes with tons of additional beauty options that make your selfie – a perfect one. If you are not satisfied with the auto – beautify feature of the app, you can beautify your face manually using its additional beauty components that include Eclairer, Teeth Whitening, Freckle Minimizer, nose narrower and face shaper as well.
3: Awesome Selfie Filters
When you are done your beauty tasking, trendy filters offered by the Sweet Selfie Camera app makes your selfie seamless. There are tons of filters to choose from, ranging from grayscale to vintage, from sepia to sun-kissed. These filters would definitely add to your selfies.
4: Make Collage
Make a collage of your best pictures to post on your social media account, using the stylish collage feature of the app. There are several frames and editing options through which you can make a perfect collage to recall your memories.
5: One Touch Sharing
Sweet Selfie Camera App has made sharing pictures so much easy – with a single touch. Share your edited, beautified and collaged photos with your friends and colleagues on Facebook, Instagram, WhatsApp, SnapChat, Twitter or Messenger directly through the app.
Download Sweet Selfie Camera App For Samsung / Android
So, for a perfect selfie, all you need is a Sweet Selfie Camera App on your Samsung Galaxy S7 Edge / S8 Plus!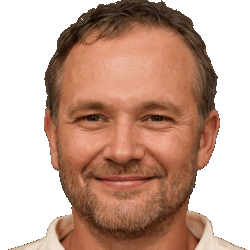 Latest posts by Frank Tyler
(see all)