Finally, the wait is over. Asphalt 9 is available for download at google play store. According to announcements made by GameLoft, Asphalt 9 has been released on July 26. Get ready to stimulate your senses by playing most fearless street racer and become next Asphalt legend.
Asphalt 9 Legends 2018 New Arcade Car Racing Game for Samsung Galaxy S7 | S8 | S9

Asphalt 9 is 1.5GB download. You will be needing a good internet connection. There is also supposed to be a Windows 10 version of the game, but up to this date only the iOS and Android versions are live and the Windows 10 version is very hard to find.
Legends features a top roster of real hyper cars for you to drive. These extra featured cars are unlike that found in any other game, from well-known car manufacturers like Ferrari, Porsche, Lamborghini and W Motors. You can freely pick your dream car and enjoy driving at breathtaking places.  Relish the competitions with hefty machines all around the globe. Hit the track and break all your own records of speeding to become the legend. Asphalt 9: Legends is perfect game for those who are fond of free games, racing games, driving amid heavy traffic (in virtual environment) and power motor competition.
Begin your street journey in Career mode. You have to complete over 60 seasons and 800 events for it. To become a real Asphalt racer legend by you  must race against up to 7 rival players from all over the world in the online multiplayer mode. Moreover, you can create your own online community of like-minded racers with the Club feature, for the first time in any of the Asphalt games. Share your thoughts and ideas with your fellow speed freaks and motor heads to race your best and unlock the best Milestone rewards as you drive up the ranks of the multiplayer Club leaderboard.
Asphalt 9 comes with a new car editor. It has the ability to illustrate the car having exactly the color and material of your imagination. You can even customize the color of rims to look glorious on tracks. There is a new driving control scheme called TouchDrive. It streamlines car steering to free your mind to focus on the arcade fun and fast speed.
1: Hell Arcade Fun 
You can charge your nitro to unleash the ultimate Nitro Pulse for the ultimate boost of speed. The boost of speed you need to make your car break the sound barrier! Double-tap the brake to get 360° at any time to take down your multiplayer or AI opponents in style. You will be amazed by the burnout behind you!
2: Total Realistic Experience In Your Hands
Experience one of the most hyper-realistic arcade racing games, with meticulously detailed real cars and cool HDR techniques. Stunning visual and particle effects can turn every race into a real blockbuster race movie.
3: Most Prestigious Motor Cars 
There are nearly 50 of world's best speed machines. Every top vehicle is carefully designed to provide best aesthetics and top driving performance so that high customer profile of Asphalt franchise is maintained.
Download Asphalt 9 Game APK for Samsung Galaxy Mobile Phones
Asphalt 9: Legends - Redefining Mobile Racing
com.gameloft.android.ANMP.GloftA9HM_samsungfanclub.com.apk
com.gameloft.android.ANMP.GloftA9HM_samsungfanclub.com.apk
That's not all. Players can also participate in the game's Career mode which takes place over a whopping 800 races, or take on up to eight other racers in real time in the World Series Multiplayer mode.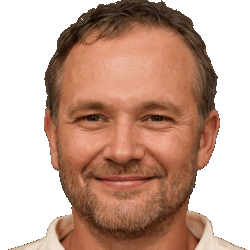 Latest posts by Frank Tyler
(see all)