There would hardly be a person who doesn't own a smartphone. Ranging from seniors to child, every person in this digital world have got a smartphone, whether they can use it or not. Also have a look at List of Best Android Launchers for Samsung Galaxy Mobile Phones.
BIG Launcher App For Samsung Galaxy S7 | S8 | S9 | Note 8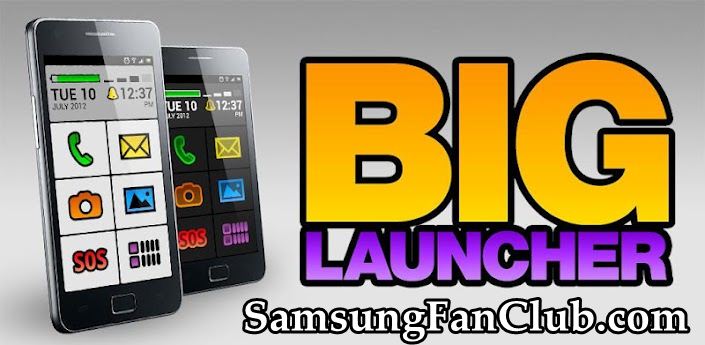 Well, you might have seen an elderly relative peering intently at their phone so that they can find a contact to call or even a child pressing the touchscreen of the phone anywhere he wants. For such cases, a usual Android interface is not suitable enough that features a plethora of icons and smarter technology. As they need some basic essential tasks on the smartphones and not all those complex features, why not get a smartphone with only those simple traditional features? For this purpose, the BIG launcher is the best thing you can have.
BIG launcher, as the name implies, is an app that offers a launcher with the unusually large icons and an interface allowing the seniors to use the smartphones efficiently. Not only the app is designed for the seniors, but it is also suitable for the children, people with diseased eyes, motor problems or legally blind. Since the app offers visually large, clear, colorful and easy to understand interface, it is easy to use smartphones for all such people who cannot handle the regular interface of an Android phone.
The app is simply designed to provide ease of use to the seniors and visually impaired people so that they can get benefited from technology equally. Here are some key features of the app that you need to know.
1: A New Home Screen
One of the best features of the BIG launcher, as described earlier is its ease of use as it replaces the old home screen of the phone with a completely new one, offering maximum readability and easy use to the seniors and visually impaired. The app is designed completely in consideration with such people so that they can also enjoy the perks of technology.
2: Enlarged and Colorful Icons
When your smartphone screen is full of icons, it becomes difficult for the seniors and visually impaired to find the one they actually need. That is what eliminated by the BIG Launcher as it replaced all the extra and unnecessary icons in the interface of Android with some enlarged, colorful and fewer icons. These large icons or buttons are easily controlled by single touches, leaving no room for errors.
3: Well-Arranged Call History
Have you ever seen a senior starring at their home screen to access the contact they want? Well, the best part of this launcher is that it comes with the well-arranged and well-sorted call history allowing such people to quickly access their favorite contacts from the menu or directly from their home screen. The call history is so well arranged that the users can easily call back and even reply with a message without navigating a whole lot of icons.
Download BIG Launcher App for Samsung Galaxy Mobile Phones
Not only this, the BIG Launcher also comes with other amazing features like full-screen notifications, hide unwanted apps, customization options, and password protection. Get all the necessary basic features of a smartphone at hand with this app. So get it downloaded and let us know what do you think of this launcher.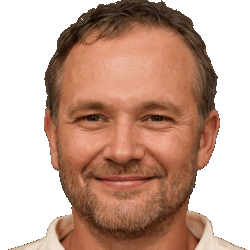 Latest posts by Frank Tyler
(see all)