Finding a good flashlight with no extra permissions, while using Samsung Galaxy S7 is a much harder task than you think. Flashlights, are no doubt, the one most important thing that each and every phone must have. Whether you are using Samsung Galaxy S7 or any other brand phone, the inclusion of Torch means, you do not have to lose anything in the darkness of night. By default there is a torch switch in Samsung Galaxy S7 and Galaxy S7 Edge's drop down menu. But sometimes we need dedicated torch apps with many more functions.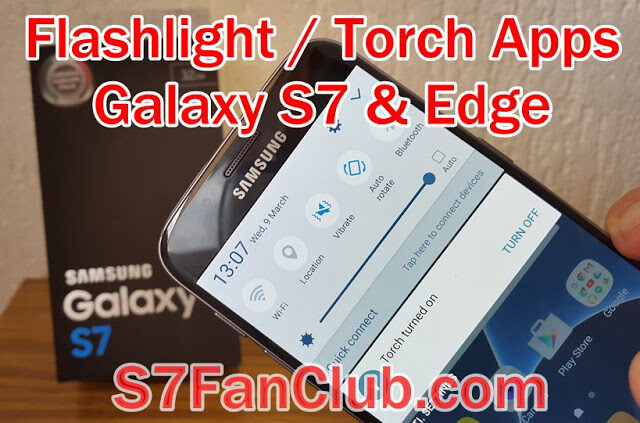 So here is the list of the Top 5 Torch Apps Galaxy S7, that is some good alternative for your real time flash lights.
Download Top 5 Best Samsung Galaxy S7 Torch Flashlight Apps
Flashlight – LED Torch Light For Samsung Galaxy S7 & Edge
This flashlight app is on the top of the list for Galaxy S7 Torch apps because of its amazing features and pros. This simple app is the best way through which you can turn your phone's LED flash into super bright flash light. The app offers features like 2 light sources, 3 bright modes, with the easy to adjust mode that you can easily customize. The app completely free that you can avail by clicking the link below:
Brightest Flashlight Free For Samsung Galaxy S7 & Edge
This free to use application of flashlight is next on the list. the brightest flashlight app turns all the lights from your phone on at its maximum. This app is the best option for use while you are in the dark room as it provides the natural LED color with great contrasts. The app is completely free as its name suggest.
FlashLight HD LED Pro For Samsung Galaxy S7 & Edge
Next on the list is another similar app offering similar features that you are looking for. This flashlight app is one of the brightest and the most powerful light app on the Play Store that lets its users to use whenever and wherever they want. The app is simple and well- designed with the feature of using full screen as a source of light. You can brighten up your room with this strongest and the powerful app on your Galaxy S7.

Super-Bright LED Flashlight For Samsung Galaxy S7 & Edge
Another amazing app that you can try on your Galaxy S7 for torch is the Super- Bright LED Flashlight. The app is best one for your use as it can turn your device instantly into a flashlight with the ultimate lighting LED light. The app is free of cost and offers the Blinking mode that allows you to adjust the frequency of strobing light along with the stunning graphics and easy to use interface.
Tiny Flashlight + LED For Samsung Galaxy S7 & Edge
This one is old but it's gold. The app is simple yet 100 percent functional that allows the millions of users to get benefited from its amazing light. The app allows you to remain bright in the dark conditions with the feature of preserving your battery life for longer use. The app is also equipped with the tools for use in emergency situations like warning lights, Morse, blinking light etc.
Which one is your favorite torch app for Samsung Galaxy S7 or Galaxy S7 Edge? Let us know in your comments below.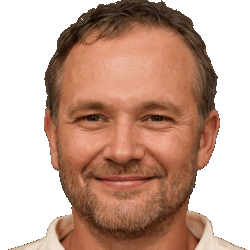 Latest posts by Frank Tyler
(see all)