With the era going technical and more advanced, everything we used to do manually is now being done on the smartphones. Even, you can budget your money using the best financial and money management apps on your Samsung Mobile Phones including Samsung Galaxy S10, S10E, S10 Plus or S8 Plus for the best saving and money management.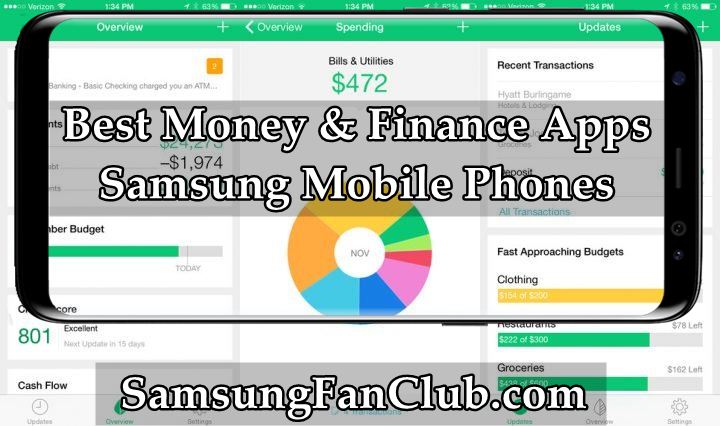 Top 8 Best Money & Finance Apps For Samsung Mobile Phones
So, if you are facing a hard time doing that, consider using one of the following 8 best money and finance apps for your Samsung Galaxy devices.
1: Financial Calculators App for Samsung Android Mobile Phones
If you want to figure your budget out for your future, financial calculators is the best tool to get. The app offers a list of essential calculators from TVM calculator to currency converter, from IRR NPV Converter to mirror calculator, the app has everything that you can use to manage your different finance related things and to manage them properly.
2: Goodbudget App for Samsung Android Mobile Phones
Goodbudget is fairly an amazing budgeting app that you need right now o your Samsung Galaxy S7 Edge or S8 Plus. The app is great for expense tracking and home budget planning that allows the users to update everything they do with their salary and offers the plan to what they should do to for saving. Not only this, the app also enables the users to export their data in other file formats like CSV file, Microsoft Money etc.

3: Google Sheets App for Samsung Android Mobile Phones
When it comes to money management and financial tracking, Google Sheets always has a place in your Samsung Galaxy devices. The app is pretty simple just like the online sheets, all you need to do is to fill the cells with your income, expenses and other data you want to be written. You can then be able to see what you earned and where you spent. The app is completely free and feature rich, that is old school and really, really simple.
4: Money Manager App for Samsung Android Mobile Phones
Just like its name, the app is pretty simple. It has got all that you need to manage your finance and money without any hassle. The app claims to make your money management as easy as pie with the features including double-entry bookkeeping accounting system, budget and expense management function, credit/debit card management, passcode, instant stats, bookmark functions and much more. So get this app ASAP to start managing.

5: My Budget Book App for Samsung Android Mobile Phones
Another serious app for money management is My Budget Book that has all kind of features and fine details for the easy money management and tracking. The online support, no-in-app purchases, clean and simple themed user interface and much more are a plus for this app and it is really powerful.
6: My Finances App for Samsung Android Mobile Phones
Another app that can help you to keep track and manage your finances is My Finance that is a perfect tool for everyone. The app has got some seriously powerful features like categories and subcategories support, attaching incomings and outgoings, multi-account management, planned operations and much more.
7: Wallet App for Samsung Android Mobile Phones
Wallet is an app with the mission to help you control your financial situation. Like many apps on the list, this app helps you to manage your bank accounts, your debit/credit cards and unlike others, it also features account sharing, cloud syncing, warranty tracking and many useful features that can help you to manage your finances simply. It's worth a look.
8: Prism Bills App for Samsung Android Mobile Phones
Last but not the least, Prism Bills is another great financial and money management app that you can get on your Samsung devices. The app allows you to track your bank balance, receive notifications, schedule future payments and keep track of every transaction. Not only this, you can also pay bills directly from the app without any risk. The app is free and is worth a shot.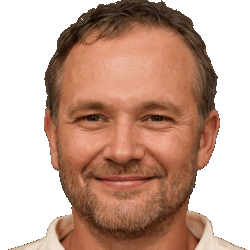 Latest posts by Frank Tyler
(see all)