Well everybody needs a calculator at some point in his life. Although there are number of physical calculators being available in the store for the past several years, but now with the evolution of advanced technology, no one wants to carry that physical calculator along with him.
For this, a stack of scientific calculator apps for Samsung Galaxy S10 Plus are available on various platforms including Android and that is the reason I am going to list the few best scientific calculator apps, that you can enjoy without any hassle of doing complex calculations manually. If you are an office guy or love to work from your smartphone, make sure to check out Best Wireless Keyboards for your Samsung Galaxy S10 Plus.
Here are the best Scientific Calculator apps for your Galaxy S7 Edge.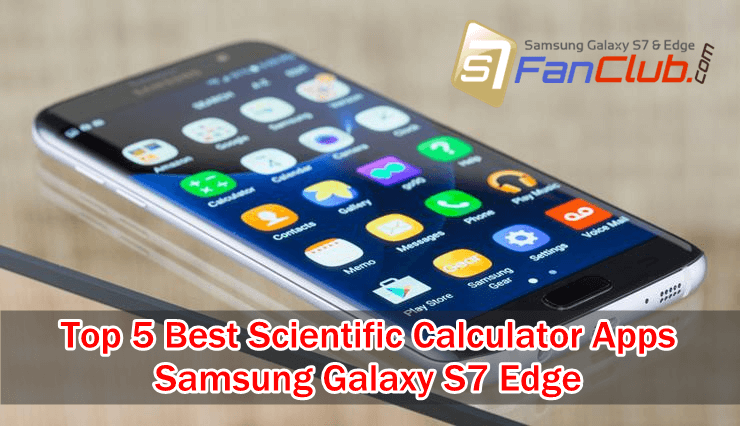 Top 5 Best Galaxy S10 Plus Scientific Calculator Apps Collection
1: RealCalc Scientific Calculator Apps For Samsung Galaxy S10 Plus
RealCalc has been one of the most powerful and the reliable calculator application on the Play Store so being top on the list. This application is somewhat like a genuine calculator that packs a ton of features along with it. the most prominent features of this application includes its modes of degrees, radians, octal, hexadecimal and binary modes and many others, along with the standard features and memory of a scientific calculators. It also offers a home screen widget, extended external precision and Samsung multi window support, making it one of the best applications for Galaxy S10.
2: HiPER Scientific Calculator Apps For Samsung Galaxy S10 Plus
Another must have scientific calculator application on Play Store is HiPER, that is designed by keeping in mind the purpose of education. This means, it is the best application for students who mostly feel low at Math. The application has all the standard features of a scientific calculator plus a built- in unit converter and some amazing features involving memory operations, haptic feedback, bitwise shifts and rotations and many more. So if you are for a compact scientific calculator that can fit in your pocket, then HiPER could be your choice.
3: MyScript Calculator Apps For Samsung Galaxy S10 Plus
Standing next on the list is MyScript calculator that is another unique yet powerful combination of scientific calculator and mobile app. This calculator actually lets you to draw or write your complex equations i.e. use your stylus or finger and write4 any arithmetic equation on the phone and allow you to get the most precise answer within a matter of seconds. Moreover, it also offers the basic features including basic operations, Misc. operations, powers, brackets, trigonometry, logarithms and much more. So, this app is must on your Galaxy S10.
4: Handyman Calculator Apps For Samsung Galaxy S10 Plus
Following MyScript is Handyman Calculator, that is another one of the unique Scientific calculator application for Galaxy S7. The app offers tons of features and focuses on different types of complex calculations that are specifically required in construction and carpentry processes. The app offers different kinds of calculators within a single thing, that can collectively get the job of calculations done without any hassle. moreover, the app offers a simple but a little old UI, that do not suit the grace of galaxy S10. However, its features can overweight this disadvantage, making it a worth trying app.
5: Financial Calculators Apps For Samsung Galaxy S10 Plus
This one is the complete package that you are looking to do your complex calculations and conversions. Financial calculators is one of the best calculator applications for the galaxy S10 as it offers a series of calculators that can help the businessmen and financiers in their respective jobs. The app offers dozens of modes, loan/mortgage calculators, retirement calculators, stock and credit card calculators and allow you to do work perfectly. So anyone looking for finance assistance can try this free app to extract maximum benefit.
Try these compact and Reliable Scientific Calculator Apps for Samsung Galaxy S10 Plus. Do mention your favorite one!