Finally, after the few months of hide and seek, the Android O is here. The successor of the Android Nougat and the latest version of Android is officially here and they call it Android Oreo. As expected by most of us, the Android Oreo is the next biggest update to the operating system and there are plenty of speculations and features there for you.
Android 8.0 Oreo Software Update for Galaxy S7 / Edge / S8 / Note 8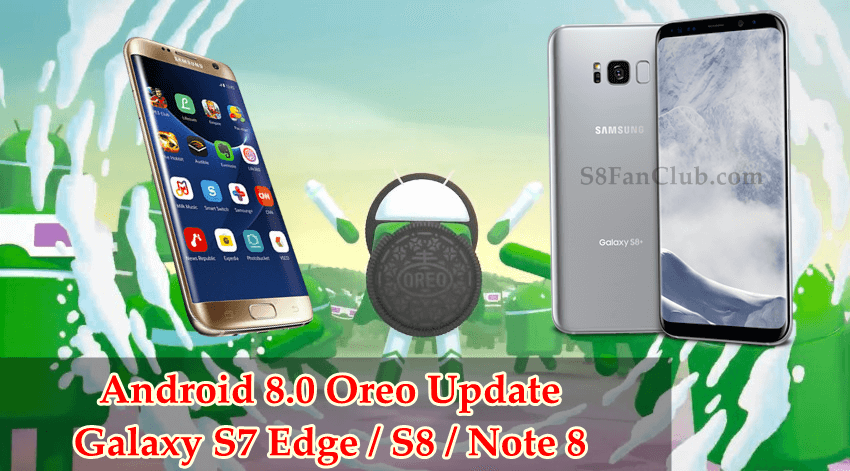 We are really optimistic that with the launch of Android 8.0 Oreo by Google, Samsung will also start to work on Android 8.0 Software Upgrade for it's flagship smartphones i.e; Galaxy S7 / S7 Edge / S8 / S8 Plus & Galaxy Note 8. Android Oreo 8.0 for Galaxy S7 / S8 / Note 8 will bring very exciting features, which we have discussed below…
The announcement was made right after the solar eclipse on 21st August 2017 and Google state that this Android 8.0 Oreo offers two times faster boost speed, battery saving options and much more to discover. Moreover, other features include picture-in-picture smartphones, notification dots, new emojis and more.
So wondering what are the main features of this delicious sandwiched cream filled OS? Here's what it tastes like!
The Delicious Features of Android O – 8.0 Oreo
So the foundational cookie sandwich pieces of this Android update are likely to boost speed and improvement of the OS, while its creamy filling has additional futuristic features to make the Android Oreo more yummy and enjoyable. "Smarter, faster, more powerful and sweeter than ever. The world's favorite cookie is your new favorite Android release," said Android.
So introducing Android Oreo 8.0, exclusively for you:
1: Swift Moves
Behind the scenes, the Android Oreo 8.0 offers the 2x faster speed and background limit options that let you enhance your Android experience like never before. The 2x faster speed, measured by Google Pixel, helps you to perform your tasks promptly up to 2 folds. And the background limits help minimize the background activity in the apps, that you do not use often.
"Thus, the superpowers that you cannot see but can admire!"
2: It Already Knows Everything
Well, here, we are talking about its autofill feature that remembers your logins, with your permission, to get into your favorite apps at supersonic speed.
"A hero who's ready before you are"
3: Picture-in-Picture Feature
This next level feature in the latest version of Android Oreo allows you to use two apps once. So if you have to chat with your friends while watching your favorite series, you can do that both at the same time.
"Do two things at once, at once".
4: Android Instant Features
The instant features of this biggest update of Android allows the users to teleport directly into new apps from their browser, without any need for their installation.
"Means you can Dive into more apps with fewer taps".
5: Longer Battery Life
Whether you are a gaming nerd, music freak or streaming enthusiast, the Android Oreo 8.0 keeps you confident for the strong battery and full of life.
"A life saver".
6: Use from a List of Emojis
With over 60 new emojis, you can share and express more with your friends and the ones you love, like never before.
"Express yourself in more ways than ever".
7: Powers and Beyond
Besides all these features, the Android O 8.0 offers loads of other features including:
Quick accessibility features like magnification, select to speak etc. from the navigation bar.
Adaptive icons to ensure intra-device consistency.
Ambient screen with larger fonts, highlighted app names and quick access.
Pointer capture
Notification snoozing
Wi-Fi Assistant
Linkable files for wide sharing
Remote location
Locking and Wiping
Google Play Protect
So, twist and lick your new Android Oreo 8.0, but don't dare to dunk it! Are you waiting for Android Oreo 8.0 software upgrade by Samsung for your Galaxy S7 / Edge / S8 / Note 8? Let us know in the comments section below.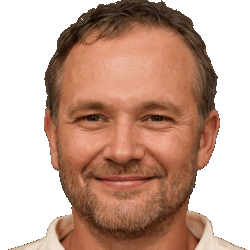 Latest posts by Frank Tyler
(see all)