Finding great wallpapers and background for your mobile phone is a struggle, especially when you don't have any tailored app for that purpose. You might end up using the only wallpaper for weeks and even months that you have in your phone as default wallpaper. I can imagine how boring this might be to stare at the same screen with same wallpaper thousands of times a day.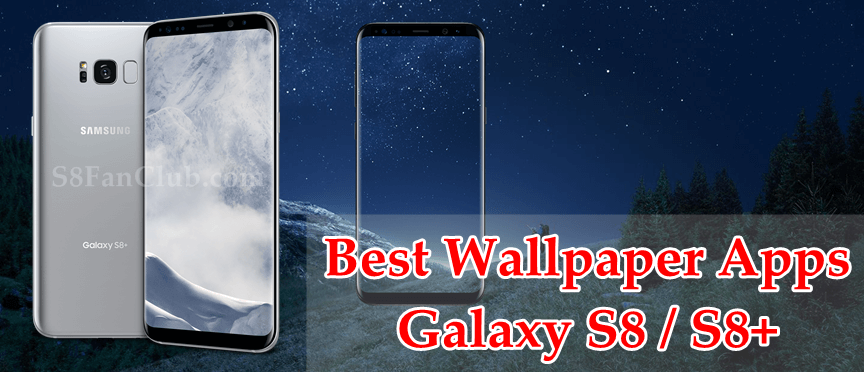 In order to save yourself from the struggle and to get rid of boredom, we have rounded up a list of 5 best wallpaper apps for your brand new Samsung Galaxy S10 Plus so that you have fresh wallpaper on your phone, every time you watch it.
Top 6 Best Galaxy S10 Wallpaper Apps Download
1: Backgrounds HD Wallpapers App for Samsung Galaxy S10
The Background HD has been around for a long time and for a good reason. The popularity of the app is because of its metric tons of wallpaper apps on the list to choose from. Not only this, the app comes with an array of customized features for its users so that they can personalize their home and lock screen according to the way they want.
2: Muzei Live Wallpapers App for Samsung Galaxy S10
If you want a fresh home screen with the fresh wallpaper each day, Muzei is the thing that you need to have on your Samsung Galaxy S10. This live wallpaper app gives a breath of fresh air to your device over the top of being light in weight. Not only this, the best part is that this app is completely free and in this case, it is worth a shot.
3: Reddit Wallpapers App for Samsung Galaxy S10
Designed for the reason, you can find everything on this app. Ranging from trending news to the wallpapers, Reddit has all. You can find the wallpapers of your choice on this app. The app is completely free to enjoy.
4: Wallpapers by Google App for Samsung Galaxy S10
Wallpapers by Google is one of the most simple yet effective wallpaper application that you can have on your Samsung Galaxy S10. It offers high-resolution images with plenty of additional features. Its Daily Wallpaper feature is the best part that you will definitely fall in love with.
5: Tapet Wallpapers App for Samsung Galaxy S10
Tapet is another amazing application that you need to have on your Samsung Galaxy S10. Using this app, you can either select random wallpaper or let the application generate one for you hourly or daily. There's a free trial to check but it would ask you to pay to use it for long.
Our Choice
6. Zedge Wallpapers App for Samsung Galaxy S10
Zedge is the father of all the customization apps on Play Store that would offer you everything ranging from ringtones to wallpapers. The app offers a large collection of HD wallpapers along with the lower resolution images for you to choose from.
All the apps on the list are free. However, Tapet has optional premium tiers for additional features. Check them all and leave a comment with your favorite app below!