As often said, first expression is the last expression, the screen of your Samsung Galaxy S10 Plus is the first thing, that you look at. If the screen of your phone looks boring, chances are why you are here, looking for a nice and colorful wallpaper app that can put those pixels on your phone to good use.
We have rounded a few best colorful 3D wallpaper apps for Samsung Galaxy S10 Plus, that you can walk away with style and personality.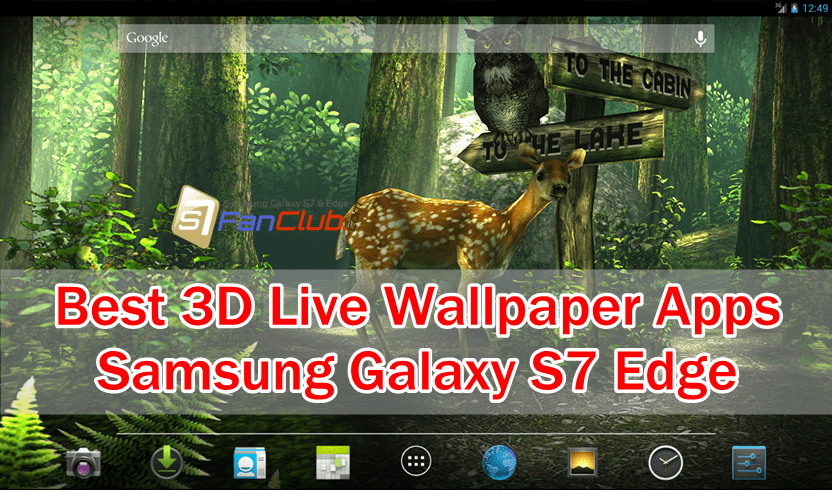 Top 5 Best Galaxy S10 Colorful 3D Wallpaper Apps Collection
1: Minima Pro Live Wallpaper App For Samsung Galaxy S10 Plus
Minima Pro Live Wallpaper is the application that is created with Google's Material Design principles in mind, that is flooded with tons of colors and amazing shapes ad patterns. The app brings number of floating live 3D shapes on your screen. Besides this, the app brings number of amazing features including:
Hundreds of user created themes, ready to download.
Goes best with the sleek OS of Galaxy S10.
Shapes tilt and shift in 3D parallax motion.
More than 90 built-in themes.
Color personalization according to your choice.
Random mode supported to bring a new theme once a day.
2: Forest HD Live Wallpaper App For Samsung Galaxy S10 Plus
If you want your phone's screen to look beautiful, relaxing and colorful, then having Forest HD on your phone is worth trying. This application is for all those who are nature loving and want to discover a peaceful forest teeming with wild life on their smartphone.
The app offers colorful and natural 3D Live Wallpapers
Field Pack offers a field of tall grass, butterflies, a rabbit, additional deer and more.
Stream Pack offers babbling brook winding through the forest with clear water, with changing weather conditions.
The Customization pack allows you to personalize the images, scenes, fireflies etc.
Northern Woodlands Pack features winter environment with snow moose, bear etc.
3: Crazy Colors Live Wallpaper App For Samsung Galaxy S10 Plus
Crazy colors live wallpaper app is worth trying on your phone, as it offers amazing live colorful themes that can make you feel bright and lively. The bright and vibrant colors are just a finger tap far.
Predefined Color themes.
Fully customization options with custom colors.
3D animations with fantastic speed.
4: Mountains Now Live Wallpaper App For Samsung Galaxy S10 Plus
Inspired by the Google Now Mountains theme, this application looks great on Galaxy S10. This one is the live wallpaper app that sets the theme in motion.
The wallpaper app features the upriver journey with boats travelling in your screen along the rocky mountains.
3D parallax effects add to the beauty of the wallpapers.
Multiple screens and tablet support.
5: Butterfly Live Wallpaper App For Samsung Galaxy S10 Plus
Butterfly live wallpaper app brings mesmerizing and colorful images of the spring time to your smartphone. You can enjoy the beauty of cute and colorful butterflies dancing with joy delicately beneath the clear blue sky. Moreover, this lovely app offers:
Amazing 3D live wallpapers
Animated colorful butterflies decorating your screen
Full support for landscape mode and home screen switching.
Amazing HD and beautiful graphics.
Share your choice from the above mentioned colorful Live 3D wallpaper apps for Samsung Galaxy S10 Plus in the comments below!