Smart note taking apps are very common these days. These notes are very useful to ensure we do not forget the things which should be remembered. In this article, we will talk about an incredible notes taking app. It is called Otter Voice Notes App.
Otter Voice Notes App is a smart note taking app which empowers its users to remember, search, and share their voice conversations. Please keep in mind that it is only available in English language.
Otter Voice Notes App for Samsung Galaxy S7 Edge, S8 Plus, S9 Plus
Otter Voice Notes app is a marvelous app which combine audio, transcription, speaker identification, inline photos, and key phrases. It is extremely useful for you if you are businessman, journalist or student who needs to be focused and collaborative. It would help you a lot do every thing in efficient and compact manner in interviews, lectures, meetings or any environment where important conversations take place.
1: Amazing Storage & Minutes
Otter voice notes app gives 600 minutes of transcription per month in free plan. There is unlimited cloud storage for all of your conversations even in the free plan.
2: Sync Your Data
You can sync your account across ALL your devices. You can even access Otter on web. The URL is https://otter.ai
3: Recording
Audio can be recorded via internal mic or Bluetooth device. It is possible to import existing recordings, too. Real fun is when you play back the recording with your synchronized word, along with highlighting and inline photos. You can export audio as MP3.
4: Security & Privacy
These two major concerns are taken very seriously. Data is synced over an encrypted connection and stored in a secure cloud environment. Recorded conversations is never shared for any advertising purpose.
5: Real-time Experience
Enjoy the transcription in real time which you can easily scroll back to revisit a point you missed.
6: Enhanced Photo Usage
You can snap photos during recording. These photos (either of a whiteboard, presenter or slide) can be used as a visual context to your conversations inline.
7: Skim
You can speed up the long recording to skim through the sound. The vice versa is also possible. Slow down things to concentrate better on parts that require more concentration.
8: Speakers
Tag some speakers manually in your voice print, and next time Otter will identify them.
9: Text Options
You can use text in ways you have never imagined before. There are many text editing options. Search any thing by keywords you type. It is also possible to merely tap on the keywords suggested by Otter. You can copy text to clipboards and export it to other apps directly as well.
10: Calendar Events
Now, you can sync calendar events and you will be reminded about every thing via notifications.
11: Contacts
You can import contacts to simplify the task of inviting people to groups.
Download Otter Voice Notes App for Samsung Galaxy Mobile Phones
Otter Voice Meeting Notes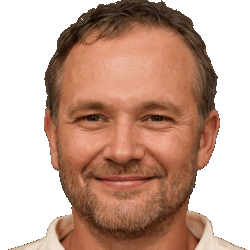 Latest posts by Frank Tyler
(see all)