If your life's missing some action and has become bored, you need to get the Metal Slug Attack Action Game on your Samsung Galaxy S7 Edge / S8 Plus Right Now. We don't think that you have seen any other better action game on the Play Store. Although the previous version of the Metal Slug, Metal Slug Defense, was highly insane, but that insanely successful version is followed up by another amazing version – Metal Slug Attack. Make sure to check out Best Wireless Game Controllers to Play this awesome game.
Published by SNK PLAYMORE, Metal Slug Attack is available on the Google Play Store, bringing the action and strategy to the next level. So join the battle for some brutal hard-side scrolling shoot and remarkable action.

Metal Slug Attack – The Sequel to Defense for Samsung Galaxy S7 Edge / S8 Plus
Continuing the legacy, Metal Slug Attack is offering the wildly goofy gaits and exaggerated throwing motion, just like its previous versions. The basic objective of the game is to defend the tower from the enemy. The game is having numerous improvements and multiple additions that you would love to explore.
Here are the main features that the Metal Slug Attack has to offer:
1: Entertain yourself with the Plethora of Missions
Diverse missions are the staples of Metal Slug title and that is the reason its latest entry, Metal Slug Attack offers a plethora of missions for all the types of players. Whether you want to "ATTACK" or "P.O.W RESCUE", "COMBAT SCHOOL", or "TREASURE HUNT", the game has everything to offer. These gaming modes are seriously extravagant that you don't want to miss.
2: Master the Game with Simplified Controls
What can you expect from a tower-defense game? Everything, but not simplified controls. However, Metal Slug Attack offers the multiple levels with the simplest controls ever. All you need is to know how to attack and battle. The controls are smooth enough to make you addict and master at the same time.
3: Customize and Improve your Favorite Units
While battling your enemy, collect the resources and items throughout the mission and improve your favorite units with them. You can also upgrade and customize them, level them up or activate their skills. Ranging from laser guns to bombing guns, the game offers sparkling equipment for you. Try to get the most impressive and able unit to defend the tower better.
4: Engage yourself in the Worldwide Battles
Not only the game offers real-time battle with 4 players simultaneously, but also 6 decks can clash together in asynchronous battles from all around the globe. In order to become the best defender and player, worldwide, you need to defeat all the decks and challengers and polish your skills.
5: Outstanding Graphics and Sounds
You can expect everything from Metal Slug Attack. Besides offering simplified controls, a plethora of missions and worldwide battles, graphics, and sounds are also worth- mentioning here. The game is equipped with outstanding 2D graphics and sprites that will enhance your gaming experience.
Download Metal Slug Attack Action Game APK For Samsung Android

APK Download Link 1: MSA_2.14.0_S7FanClub.com.apk
APK Download Link 2: MSA_2.14.0_S7FanClub.com.apk
METAL SLUG ATTACK:GAME TRAILER(Google用)
So if you are a fan of action and simplified controls, Metal Slug Attack Action Game is for you. Get it on your Samsung Galaxy  S7 Edge / S8 Plus Devices and defend your castle!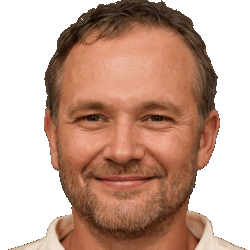 Latest posts by Frank Tyler
(see all)