The role of DNS server is crucial in modern networking. Here is how it works. You type in the URL of website like s7fanclub.com etc. Your DNS starts its work. It searches for the IP address which is tied to that domain. Its necessary to load the page.
We are going to talk about CloudFlare DNS and how to enable it on Samsung Galaxy S7, S8, S9 and S10?
How to Enable 1.1.1.1 Cloudflare DNS on Samsung Galaxy S7, S8, S9, S10?
Usually people tend to stick with default DNS which is provided by their Internet Service Provider. Probably the reason is the common belief that Internet Service Providers can log DNS queries. Some people claim that ISPs always log DNS queries.
So end user which cares about it, is left with no other option but turning to alternatives from Google and Open DNS.
Last year, Cloudflare has finally released its own public DNS server. Recently, they have released Android app as well. It helps in making process more and more easy. Lets review the android app of Cloudflare, which is named as "1.1.1.1", by its team.
1: Size
1.1.1.1 is really light in size. Its total size is just 7.8 mega bytes.
2: Rating
Ever since it has been released, 1.1.1.1 Cloudflare DNS has maintained more than 4 star rating.  4.5 is average rating.
3: Number Of Installs
Currently, 1.1.1.1 Cloudflare DNS has more than 100,000 active installs.
4: Requirements
You need android 5.0 or newer version to install 1.1.1.1 Cloudflare DNS. Its not going to work on any version older than Android 5.0.
5: Fastest
Currently, 1.1.1.1 Cloudflare is the most fast and the most safe DNS resolver in the world. It makes the internet ultra fast, with the help of Cloudflare's global network. According to precise estimates, it is 28% faster than the next fastest public resolver.
6: Support
 It supports DNS-over-TLS/DNS-over-HTTPS. Moreover, it is even more fast than Google services, in some cases.
7: Mechanism
Lets check out how 1.1.1.1 is working. In simple words, it re-routes the DNS request of your device through CloudFlare's own servers. Thing to note is that it uses local VPN server for this job. It implies that you would not be able to use any other VPN's (virtual private networks) at the same time.
Though Android 9 Pie allows to make changes in your system-wide DNS easily. But in case you are using old android version, it would be a nice alternative.
8: Best Privacy Ever
No one can eavesdrop on your internet activities now. You can enjoy internet anytime and anywhere without any fear. Using secure connection of 1.1.1.1, would make you feel that ultimate sense of internet security you have always longed for.
It is very well-known and authentic fact that some internet service providers steal your data. They use DNS queries to sell your data to big companies and get handsome amount from them. It is literally un-ethical and may be biggest cyber crime anyone can commit.
Cloudflare assures that it will never steal your data and sell it, or use it to target any ads.
9: Very Easy To Use
1.1.1.1 is very very easy to use for everyone. It comes with one-touch setup, and makes your internet safe and private. Install it today to get the fastest internet possible.
10. Best Features
Some of the best features are no up-sells, and no in-app purchase. It is totally free for lifetime.
11. New Features
There are some new features added in this version. First is that you do not need microphone permissions like you needed in older versions. It was required for reporting bugs and feedback through Instabug.
Download 1.1.1.1 Cloudflare DNS for Samsung Galaxy S7, S8, S9, S10
Second new thing is storage permission. It has not been totally eliminated like microphone permissions, but now it is only required for attaching screenshots for bug reports.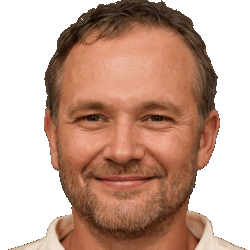 Latest posts by Frank Tyler
(see all)