A number of studies have shown the beneficial effects of gaming on health. Not only it improves eyesight, the functioning of the brain, but also helps in boosting the hand-brain coordination, relieving depression and anxiety. So why not boost your health by some healthy gaming? Also check out Best Samsung Galaxy Mobile Games Section.
Helix Jump Game is one of the best game through which you can boost your health. The game is real simple and if you love the simpler games, get it on your Samsung Galaxy S7 | S8 Plus | S9 Plus. Here's what the game features:
The Key Features of Helix Jump Game for Samsung Galaxy S7 | S8 | S9 | Note 8
As mentioned earlier, Helix Jump game is a really simple game. You just have to tap and tap and tap and you are done. In fact, this game is so simple that we don't have much to write about it. However, the game is really addictive and will get you glued to your Samsung device for the straight 2 to 3 hours.
The game is about a ball and the rotatable discs attached to a pipe. Your mission in the game is to rotate the stage either left or right in order to drop your player, (a colorful splattering paintball), down tough gaps in the discs as you slowly make your way to the bottom of the stage. As the game progresses, there are lots of hurdles and deadly segments through which you have to save your paintball in order to proceed. The overall color scheme also gets changed a little bit as the stage progresses and builds the attention of the player.
Apart from the interesting yet simpler gameplay, the Helix Jump offers the following features to the gamers:
1: One-Tap Easy-To-Learn Controls
The game is really easy to play. You just have to play once in order to learn its easiest controls. You just have to tap on either side of the screen or the pipe consisting of the rotating discs to make your ball jump safely. During a single jump, you can do multiple things including boosting your score, destroy the first disc you land on and even, you can land on something deadly that can end your game. So it is all about learning the tactics and controls.
2: Rich Visual Effects
Although the game Helix Jump is simple, but it is not boring or tedious. The game features some rich visual effects and amazing animations that you will love to have on your big screen of Samsung Galaxy S7, S8 Plus or S9 Plus. The color scheming of the game also does change after every interval.
3: Addictive Gameplay Mechanics
All you need is to have patience in order to get master in this game. There are some tricks and tips that you will learn slowly and then you will love to play this addictive game without giving a second thought.
Download Helix Jump Game for Samsung Galaxy Mobile Phones
Helix Jump_1.0.3_samsungfanclub.com.apk
Helix Jump_1.0.3_samsungfanclub.com.apk
Want to give Helix Jump game a try? Get it downloaded on your Samsung Galaxy Mobile Phones from the link above.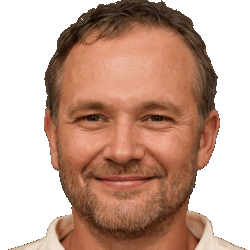 Latest posts by Frank Tyler
(see all)