Although Galaxy S7 Edge is equipped with the 3600mAh battery, however, the abusive use of your smartphone can definitely catch you on trouble, especially, when you need it very badly. Well, as a matter of fact, the smartphones today, have become the hub for communication, entertainment and much more, that have threatened the battery life of such phones.
You better be looking for the nightly recharge or for the trick that can help your smartphone to charge within 5 minutes and last for 10 hours. For this, the best thing that you can have is to look for a fast charging cable for your Samsung Galaxy S7 Edge. If you are reading this, you might be looking for the fast charging cable for your Galaxy S7 Edge and I have something in my mind that can help.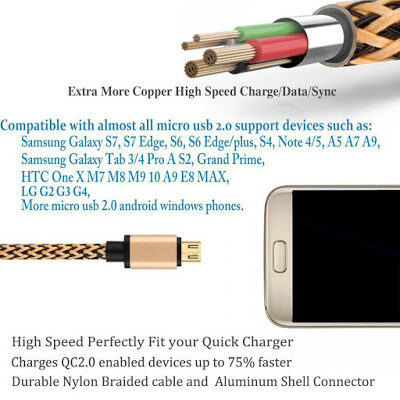 I am talking about WiTPRO micro USB cable for Galaxy S7 Edge, that seemed to be a next level option to enjoy the your Galaxy S7 Edge to its fullest. We had also covered up Galaxy S7 Edge Fast Wireless Charging Pads and Best Wireless Charging Battery Packs for Galaxy S7 Edge.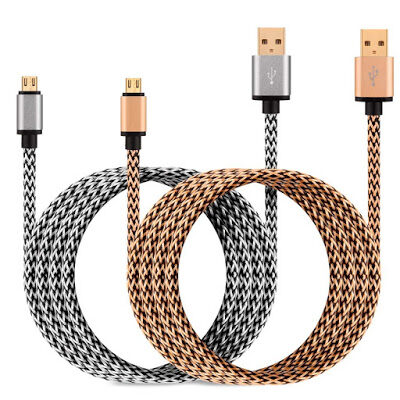 So, obviously, you want a rapid charge to your S7 Edge and WiTPRO micro USB cable for galaxy S7 Edge can help you the best in this regard. Have a look at its interesting features:
1: Perfectly Fit your Quick Charging Needs
Regardless to mention, WiTPRO micro USB cable is the perfect fit for all your rapid charging needs, that you might be looking to fetch. The micro USB cable provides the users with high speed charge at Max 2.0A, that helps to charge your Galaxy S7 Edge up to 75 percent faster.
2: Top Notch Compatibility
Not only compatible to Galaxy S7 Edge, this WiTPRO USB charger is fully compatible to all your smartphones in the drawer including Galaxy S7, S6, S6 Edge, S4, Grand Prime, Note 4/5, A5, A7, A9, J3, J5, J7, Tab, Sony Xperia, Motorola Moto, HTC One and many other Android devices.
3: Heat Resistant, High Quality Gold Plated Cable
The cable is fully heat resistant and offers top notch quality that offers gold plated connector with anti-oxidation. The tangle free braided nylon fiber jacket with aluminum shell provides the full-fledged durability and safety. Its compact size and special step design securely fit into the connector and suits your device perfectly.
4: One Year Product Warranty & Pack of Two
As the quality and the effectiveness of the cable is fully guaranteed, the company offers 12 month warranty over the product, to provide the buyers with the best after-sale services. You will get two charging cables in the price of one.
Pros & Cons
Pros:
Cords work well and you will get two charging cables in the price of one.
The braided part of the cord is very sturdy.
Heavy duty and super long.
Cons:
After 6 months of usage, the threads of wire wears out from the cable.
Verdict
If you are looking for something that can help you to charge your Galaxy S7 Edge faster, WiTPRO micro USB cable can be the option. Its durable design and fully compatible ports are worth considering that can overweigh its less life con.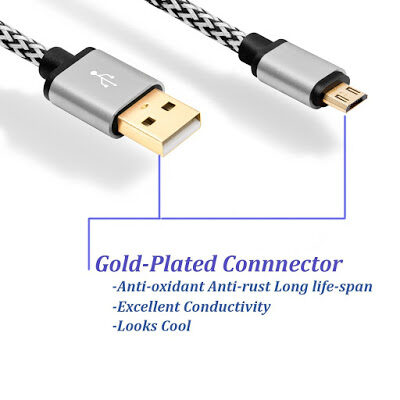 You might also be interested in:
Magnetic Fast Charging Cable For Samsung Galaxy S7 Edge
Galaxy S7 Edge High Speed Charging Magnetic Cable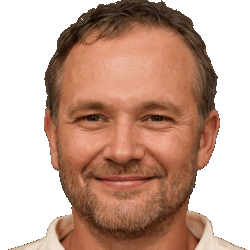 Latest posts by Frank Tyler
(see all)