A power bank is a life-saving add-on tool that can help you when no other thing in the world can. It is an extremely beneficial accessory, which more and more Galaxy S7 edge smartphone owners are buying, because of the fact that smartphone's battery timing can deceive at any time.
Just imagine the situation, when you are expecting an important business call, and at the final moment, your phone gets switch off. That is where a power bank can help. So, if you are a person with large smartphone need and fortunately you are working with Samsung Galaxy S7 edge, Samsung Galaxy S7 Edge Wireless Charging Battery Pack Cover can help.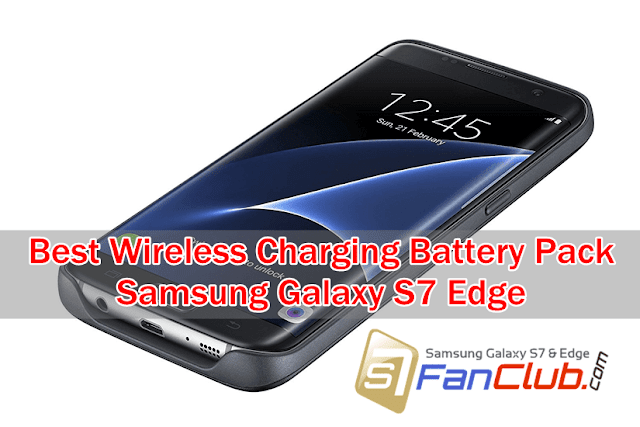 Key Features of Galaxy S7 Edge Wireless Charging Battery Pack Cover
As a matter of fact, Samsung Galaxy S7 comes with the large battery feature that definitely removes the need of a battery case for most of the people. However, if you are a nerd of your phone and drain its battery within few hours, here's the thing that you can use.
Samsung Galaxy S7 Edge Wireless Charging Battery Pack Cover is the advanced style power bank that instead of offering that same feature of plugging into USB port like every other battery case, it uses the Qi wireless charging feature, that keep your Galaxy S7 edge powered up. Besides this, it offers loads of features, that you might not want to ignore.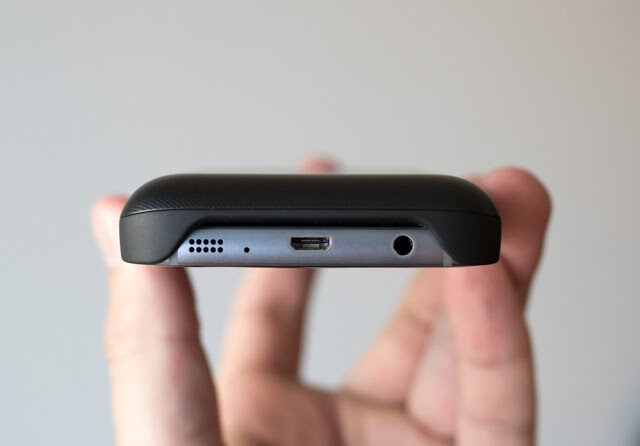 1: Materials and Design
This power case involves two pieces, a hard plastic and a slightly textured back that is something rigid and contains the battery and electronics. This part of the textured back slightly involves soft touch grippy rubber portion that wraps around the actual phone. Moreover, the design of the phone is really simple, yet attractive, that is exactly what you need to fulfil your battery capacity. Further, the completely flexible design of this case exposes the USB port, headphone jack and speakers of the phone that is extremely amazing for a power bank to handle.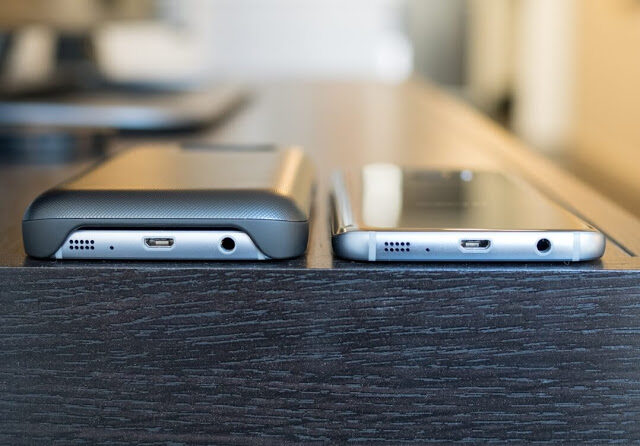 2: No Restricted Access to Ports
With the advanced Qi charging feature, this Samsung Galaxy S7 edge Wireless Charging Battery Pack Cover has dramatically terminated the need of using those old fashioned power banks that restricts the access to ports. Moreover, this masterpiece of Galaxy S7 edge also don't need to come apart or have hinge at any point – while providing you the full friction and hold to your phone for normal use.
3: You'll get a 50 Percent Charge
Well, like all the other power banks, you will not get a full charge to your phone; instead, you are going to have 50 percent charging of your phone, that's just fine. This power bank for the Galaxy S7 edge provides the user with the ease of 3100mAh, as claimed, for the extended use and multiple charges.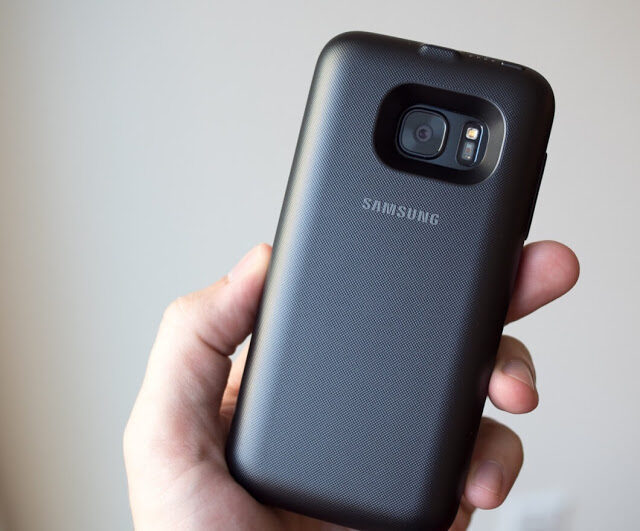 4: LED Charging Indication
Well, another worth mentioning feature of this amazing power cover is that it supports the wireless charging and LED lit buttons that represents the battery life of the power bank.
Pros and Cons of Galaxy S7 Wireless Charging Battery Pack
Pros
A convenient way to charge your Galaxy S7 Edge
The USB port and headphone jack remain fully accessible.
The case can charge using standard micro USB charger.
Good quality at good price.
Cons
Samsung Pay and NFC are not available using this power bank.
We Recommend Buying Original Battery Power Pack Cover for Galaxy S7 Edge
Unlike lots of power banks out there, this Samsung Galaxy S7 edge Wireless Charging Battery Pack Cover might actually the cover that you want for extended battery use and multiple charges. The power bank offers lots of amazing features and offers decent source of what it is made for.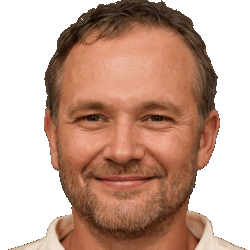 Latest posts by Frank Tyler
(see all)