There are times when we need to transfer important files from one smartphone to another. And there are times when we only need to transfer or share music / movies from Android to iPhone or iPhone to Android (Samsung Galaxy S7 Edge) at a very fast speed. Bluetooth is not an option since Apple's iOS doesn't support file sharing via Bluetooth by default (without jailbreak, which most of the people don't like to have). Here comes the need of an app which can instantly share majority of the files such as Music, Movies, Videos, Photos, Documents (PDF, .DOCX, .PPTX, .XLSX).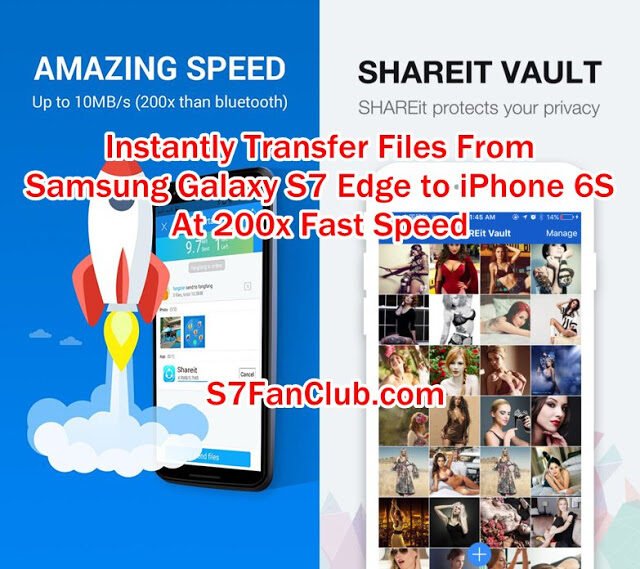 Share Files From Samsung Galaxy S7 Edge to iPhone / iPad at 200x Fast Speed
Today I will share an amazing app that is available for both Samsung Galaxy S7 Edge and Apple iPhone 6S. And that app helps to instantly transfer files at a very fast speed without any data plan or wifi connection. You can literally share or transfer GB's of data in few minutes. That App is ShareIT and it works through WiFi Hotspot. It creates a WiFi Host connection and other user can join the WiFi hotspot to send / receive files instantly with very fast speed. It's 200x faster than bluetooth file transfer. You can Download 4 More WiFi File Transfer Apps for Samsung Galaxy S7 & Edge From Here.
How To Transfer Files With ShareIT?
SHAREit - Connect & Transfer
Just install the apps on respective devices and follow the instructions to easily transfer / share files from Samsung Galaxy S7 Edge to iPhone 6S or iPad with blazing fast speed.
Transfer / Share / Send Files From Samsung Galaxy S7 Edge To iPhone 6S / iPad
Transfer Files From iPhone 6S / iPad to Samsung Galaxy S7 Edge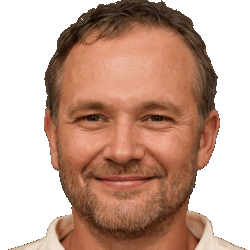 Latest posts by Frank Tyler
(see all)