Email is one of the oldest forms of online communication that has brought about revolution in the world of technology. With its evolution, the way we communicate and manage our work has changed. That is the reason, email platforms has its distinct importance in today's world.
Without any doubt, we all use different email platforms on a daily basis and that is the reason, I am going to list the top 5 email client apps among them that you can also use on your Samsung Galaxy S10 smartphone.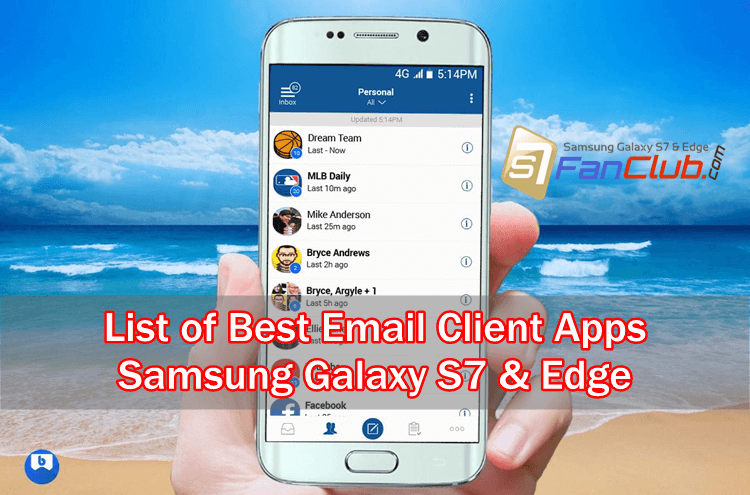 Top 5 Best Galaxy S10 Email Client Apps Collection
1: Alto Email App For Samsung Galaxy S10 Plus
If you are looking for something that can help you to manage all your important mails from Yahoo, Gmail and different mailing platforms, then nothing is better than Alto. This one is one of the most powerful and amazing mailing app for the Android devices that features colorful design, unique user interface, a dashboard feature for your important stuff and unified mailbox to check all of your mails at a single spot. So, Alto makes an ideal option for you to try.
2: Aqua Mail App For Samsung Galaxy S10 Plus
Another worthy trying email application for your Galaxy S10 devices is Aqua Mail. The app comes free of cost with a number of amazing features, that most of the mailing apps lacks in them. the app supports Gmail, Yahoo! Mail, Outlook, Office 365 and many others. this app is the perfect replacement to all your email platforms as it offers screen widgets, smart server contacts, and backup and restore options along with undo message operations.
3: Blue Mail App For Samsung Galaxy S10 Plus
Next on the list is the Blue Mail, that is another amazing option for you to try on your Galaxy S10 devices. The app is free and beautifully designed universal email client app that is capable of managing unlimited number mail accounts under a single spot. It supports Gmail, Yahoo, Outlook and Office 365 along with the smart push notifications and group emailing with the personalization across multiple platforms. The app also offers intuitive user interface with smart mobile notifications and rich text signature.
4: Gmail Email App For Samsung Galaxy S10 Plus
Without any doubt, Gmail is next app on the list of the email apps for S10 devices. This app comes pre-installed in most of the Android devices so, you do not want to blow any additional space in your device. The app connects directly to your Google account and let you access all your mails without any hassle of signing in again and again. Moreover, the app also offers organized inbox with less spam and multiple account support.
5: Email Mail box Fast Mail App For Samsung Galaxy S10 Plus
This app lets you to login to all your other mailing accounts including Gmail, Yahoo, outlook, AOL, Hotmail, Google Apps and many others along with the feature of push notifications, auto detect servers for mails, smart notifications for quiet hours, conversations with groups and daily sync feature customized for daily use. all of these features come with a free price tag.
If we have missed any best email app for Samsung Galaxy S10, do let us know in the comments below!