Now with smartphones, travelling has become much easier. Now you can track your location, whatever it is without being lost. Thankfully, we have now got the offline Maps, GPS and navigation apps for Samsung Galaxy S10 or Galaxy S10 Plus, with which you can easily travel on safe roads and navigate through the confusing highway intersections.
There are many online GPS and navigation app that become redundant where there is no internet. So there is what the offline apps work. These apps work great even you have no access to internet connections. Most of the offline maps also offer voice turn by turn navigation. To make these apps work, you might be required to download the maps cache one time, that's large in size depending on the area of your country. So here I am here to give you a list of Offline GPS Maps Voice Navigation Apps.
Offline GPS Maps Voice Navigation Apps For Galaxy S10+ & Note10+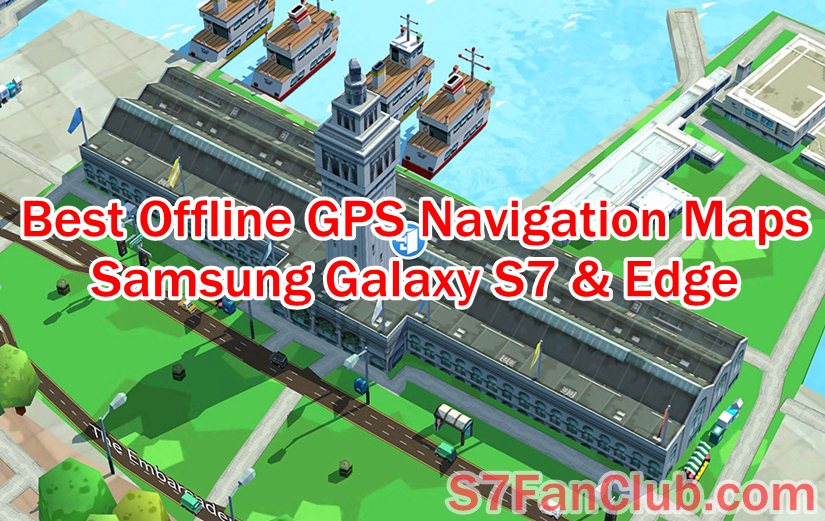 MapFactor GPS Navigation Maps For Samsung Galaxy S10
MapFactor is one of the top Navigation and GPS apps for Galaxy S10 that comes with the numerous interesting features. This is the offline navigation app that offers the up to date detailed or simplified Galaxy S10 Maps and it does a great job for new roads and paths. The app also consists of the intuitive voice navigation system that is available in different languages. The app also has the easy mode switching from 2D to 3D maps. This app is best to save a lot of time.
Maps & Navigation For Samsung Galaxy S10 Plus
This one is another top map and navigation application on the list that is feature packed. The app comes with the free world wide and high quality Open street map data. The app also consists of the voice and optical navigation through which you can easily reach your destination without getting lost in your way. I must say this app is worthwhile for your use.
GPS Navigation & Maps Sygic For Samsung Galaxy S10
Another one of the most popular offline navigation around is Sygic. The app offers the amazing interface that works great on the touchscreen. The app offers most advanced GPS navigation with the up to date 3D offline maps and accurate door- to- door voice guided navigation to make your journey safe and easy. This app is great to have while you are traveling as it consists of additional amazing features that you will love to explore and enjoy.
Offline maps & Navigation For Samsung Galaxy S10E
With this amazing application, you can enjoy unlimited traveling without any fear of getting misplaced. The app offers the offline navigation and up to date with no hidden charges. It also contains the voice navigation feature in more than 30 languages. Its speed limit warning and fixed speed camera warnings are also amazing that you need to try.
Navmii GPS World For Samsung Galaxy S10 5G
Another free but awesome application for the people who love to travel, is Navmii GPS World. The app offers the free voice navigation and live traffic information and driver scores to you in order to keep you on the rail. The app offers the features like offline and online address search, accurate HD maps and much more.
If you have any experience of Offline GPS Navigation Apps on your Samsung Galaxy S10 or Galaxy S10E, then let us know in the comments below. We would love to hear your experience.