As a matter of fact, when it comes to instant messaging, the only name that pops up in your head is WHATSAPP. Well, this is only because the platform is reliable, free of cost and was the first one to introduce the instant messaging thing all around the globe. However, the social media platform – WhatsApp has ruled the roost for too long.
There are even better alternatives that offer some really unique and interesting features that WhatsApp don't. So if you are looking to switch or want something new, Telegram is the best thing that you can have.
Telegram Messenger App for Samsung Galaxy S7 Edge | S8 | S9 | S10
Just like WhatsApp, Telegram is also a cloud-based communication application that allows the users to communicate with each other, using the internet. It allows the users to send texts, pictures, videos, stickers and other file documents completely free. Just like WhatsApp, you have to use your phone number, in order to sign up for this application.
What makes this app different from other applications is its set of unique features that include:
1: Edit Sent Messages
Well, well, this is the much-needed feature that you always crave for in your IM app and Telegram is the first one to bring it for you. With this feature, you can quickly fix your typos and also, it can even prevent rage messages sent to your friends or wife, after the argument. Great, isn't it?
2: Secret Chats are a Thing in Telegram
Smartphones are the hotbeds of private information and that, you don't say out loud. So Telegram offers you to chat secretly with the one you want, without any chance of getting revealed. Yep, the secret chats in this apps are end-to-end encrypted and are not recorded in any way on the servers. The best part about this feature is that it automatically self-destruct the chat off your phone after an allotted period of time and the forwarding option is disabled.
3: Unlimited Fun for Free
The Telegram Messenger application allows you to send unlimited texts, photos, videos, file documents, and other media files, without any size or type limitation. Moreover, your entire chat history will not require any storage space and will be stored on the cloud for as long as you want.
4: Powerful Photo and Video Editing Tools
The app not only offers amazing chatting and communication tools, but also it offers fun photo and video editing tools that allow you to make your videos and photos presentable. Moreover, there are tons of open stickers that caters all your expressive needs.
5: Simple and Free
The app is extremely easy and simple to use. With its minimalist design, you can communicate without any hassle and that too for free.
Download Telegram Messenger App for Samsung Galaxy Mobile Phones

org.telegram.messenger_s7fanclub.com.apk
org.telegram.messenger_s7fanclub.com.apk
So what do you think about Telegram Messaging App for Samsung Galaxy S7 Edge | S8 | S9 | S10? Want to give it a try? Click the link below.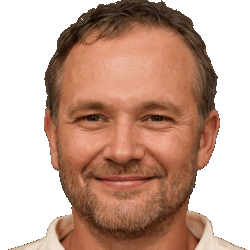 Latest posts by Frank Tyler
(see all)