When it comes to streaming and watching online movies and series, the first thing that comes to mind is Netflix. Well, this is because of the fact that Netflix is the best all-round streaming platform or service, whether you want to stream TV or movies. Altogether, it provides quality along with the fair price. And now, you can access Netflix on your Samsung Galaxy S7 Edge or S8 Plus devices as well.
So should you subscribe? Here's what you need to know about Netflix.
Netflix App – The World's Leading Streaming Service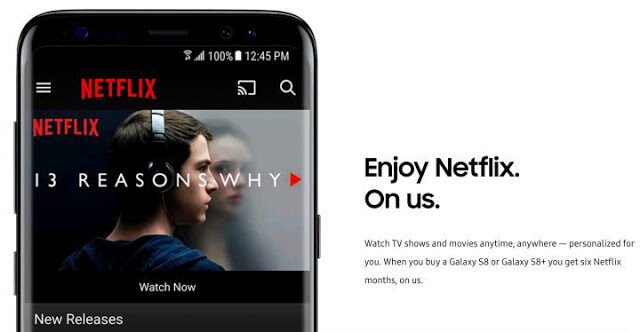 Netflix definitely needs no introduction but for those who don't know, it is the world's leading subscription service for watching TV episodes, movies and videos on your phone. The app offers the best video experience anywhere, everywhere and anytime in order to satisfy the video streaming needs of yours. The best thing about this app is that it provides its services all across the globe, whether you live in US or Australia, France or Germany, India or China. That means, it is bigger and better with every passing day of the year.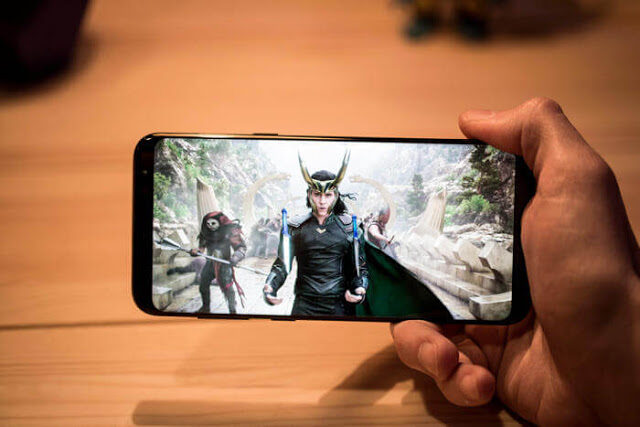 The popularity of this app can be indicated by the fact that Netflix has approx. 100 million active users from all across the globe. According to Netflix, "We expect to cross the 100 million member mark this weekend it's a good start."
There is a month free of Netflix and after that, the users need to get its subscription to keep the entertainment going. There are three subscription options offered by Netflix:
Basic – costs $7.99 a month and allows for a single standard definition (SD) stream
Standard – costs $9.99 standard tier and enables HD streaming and the use of two screens simultaneously
Premium – costs $11.99 'premium' tier, which enables four simultaneous streams, along with the access to the 4K definition on a steadily-growing range of titles.
So here are some main features included in the Netflix app that you can get with the subscription:
1: Unlimited TV Shows and Movies
No matter which kind of subscription you get from the Netflix, you can get the access to unlimited TV shows and movies to enjoy your spare time without any hassle.
2: Split Screen View
The most dramatic new feature in the Netflix app is the split- screen display that allows you to continue your multitasking simultaneously while watching your favorite series. You can also adjust the size of your split screens according to your need.
3: Dynamic Scaling Streams
On the technological side, Netflix has got the smart features as well. The Netflix's Dynamically- scaling streams allows to stream at the quality according to your bandwidth. That means you don't need to choose the quality level on which you want to watch. If your bandwidth is low, it will deliver just the Standard Definition versions.
4: Offline Viewing
Netflix also allows the users to select their movies and videos for the offline viewing as well. So that you can watch your favorite shows even when you don't have any internet connection near you.
5: Subtitle Settings
You can also watch the shows with the subtitles, using the Netflix apps. There are suggestions in the subtitle settings regarding your region wherever you live.
Download Netflix Movies App for Samsung Android Phones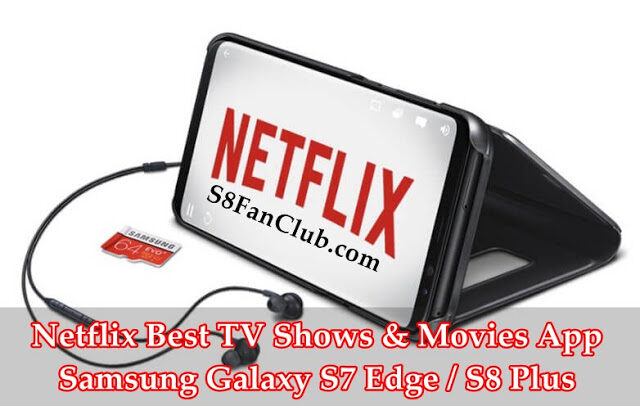 Not only this, the app comes with the best design and lots of other features that you don't want to miss. So get your Netflix App for Samsung Galaxy S7 Edge / S8 Plus devices now.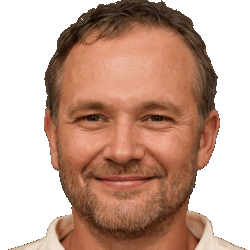 Latest posts by Frank Tyler
(see all)