Samsung announced a new virtual reality camera called the Samsung Gear 360. It's a ball-shaped camera that lets anyone easily capture 360-degree photos and videos.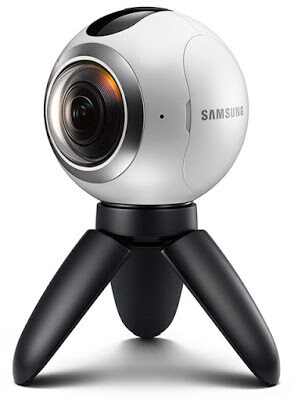 "Gear 360 is designed for travel, festive gatherings and every activity in between to provide an all-encompassing visual experience," Samsung says. Content can be experienced through Samsung Gear VR, the immersive virtual reality headset that's powered by Facebook's Oculus technology.
On each side of the Samsung Gear 360 is a f/2.0 fisheye lens and a 15-megapixel sensor. You can shoot 30-megapixel still photos or high-res 3840×1920 360-degree footage.